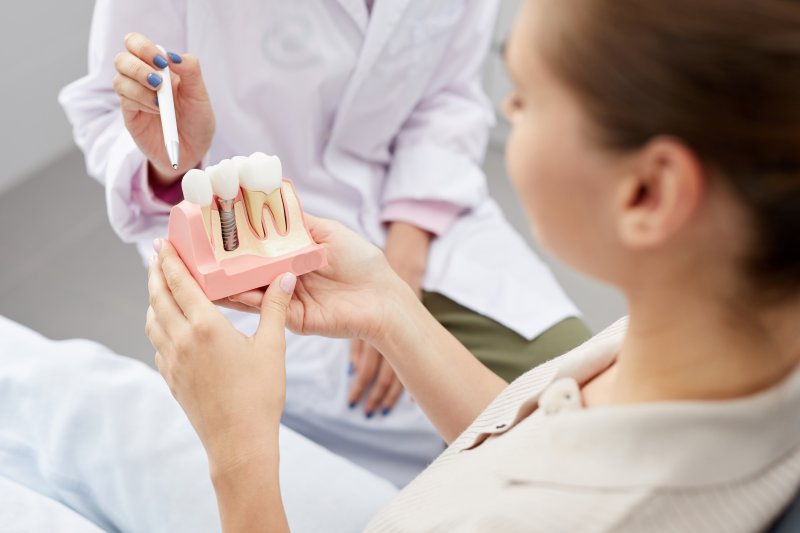 Dental implants are often recommended by dentists for patients who are interested in replacing teeth that they've lost. Not only are they incredibly realistic looking, but they're the only tooth replacement option that adequately addresses the bone loss that comes with missing teeth.
However, dental implants aren't for everyone. Dental implants require surgery to place, which means that people with select health conditions may have to consult carefully with their dentist regarding the risks of surgery. Here are some examples.
Immune Disorders
One of the most important parts of a dental implant's stability is its connection to the jaw. Ideally, the titanium post of the dental implant can actually fuse with the jawbone, a process known as osseointegration.
If you have diabetes, cancer, or are on immunosuppressants, you may not be able to heal properly after the surgery. This increases your chances of infection and even implant failure in extreme circumstances. You may still be able to get implants, but you should have a careful conversation with your dentist about what you need.
Atrophied Jawbone
This may not actually prevent you from getting dental implants but could add an extra step. It's common for people who are missing teeth to see their jaw shrink from disuse, and if it's been a long time, you may not have the jawbone necessary to get a dental implant. You'll probably still be able to get one, but you may need a bone graft beforehand.
Smoking
One of the worst things you can do for your dental implant is smoke. Tobacco irritates the gums and prevents blood flow to the mouth, both of which can put your dental implants in serious jeopardy. In fact, one study conducted at an Italian university found that smokers were around 14% more likely to see their dental implants fail.
For that reason, most dentists strongly recommend quitting smoking for 2 weeks before and 90 days after your dental implant procedure.
It's worth noting that none of these necessarily prevent you from getting dental implants outright. Talk to your dentist if you have any of these conditions, and they'd be happy to help you find a treatment plan that's right for you.
About the Author
Dr. Joshua Hong is a dentist who shoots for perfection in his work, and goes above and beyond for every patient that he sees. That means providing you and your family with personalized dental care to ensure that you're getting the care you need. Dr. Hong received his degree from the University of the Pacific School of Dentistry, and since then has completed a significant amount of continuing education from the Foundation of Advanced Continuing Education.
If you have any questions about dental implants, he can be reached at his website or by phone at (623) 925-8822.