Implant Dentures – Goodyear, AZ
Rebuilding Your Whole Smile with Dental Implants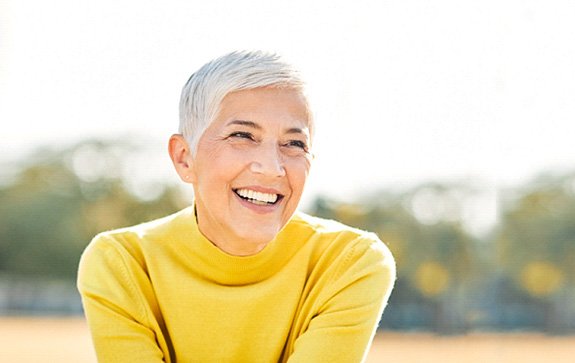 While there are many people who only have one or two gaps in their smiles, statistics indicate that over 36 million Americans don't have any teeth at all. While you could get a traditional denture to replace all your missing teeth, Dr. Hong may be able to suggest a more advanced solution. With implant dentures, your new smile will stay firmly anchored in place and offer all kinds of unique benefits! Call us if you would like to discuss your candidacy for implant dentures.
Why Choose Joshua Hong DDS for Implant Dentures?
Start-to-Finish Dental Implant Treatments
Dentist with More Than 20 Years of Experience
Kind and Caring Dental Team Members
What Are Implant Dentures?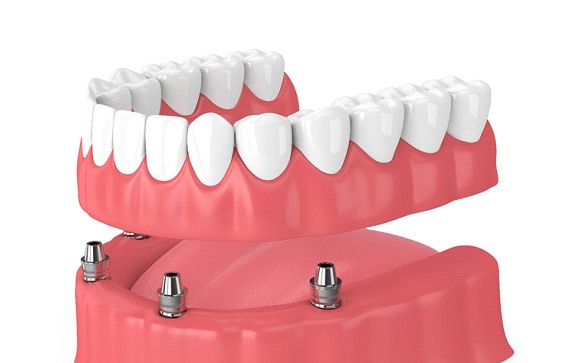 You may be familiar with the idea of a dental implant: a small titanium post that resembles a screw. If dental implants are placed in your jaw, they can mimic the functions of real tooth roots. When all of the teeth in a single arch are missing, multiple dental implants can be used to support a full denture.
Some implant dentures are fixed while others are removable; our team can explain what the difference is and narrow down which option is right for you.
Fixed/Permanent Implant Dentures
A fixed implant denture is permanently anchored in place and can only be taken out by a trained dental professional. You can give a fixed implant denture the same care you would give your natural teeth (i.e., regular brushing and flossing), which makes it a convenient option for many patients.
Removable Implant Dentures
If you get removable implant dentures, you will have the option of taking them out of your mouth at any time. Removable implant dentures typically need fewer implant posts compared to fixed ones. Hence, we may suggest removable implant dentures for patients with lower levels of jawbone density.
The Implant Denture Process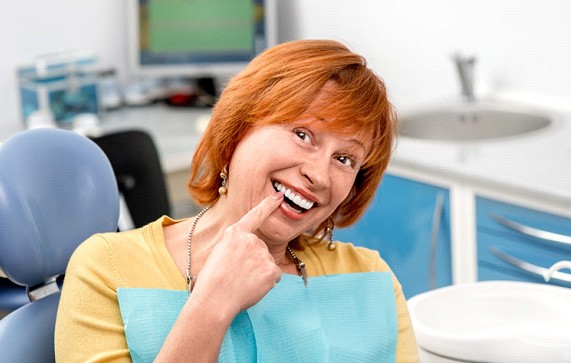 After your candidacy for dental implant surgery is confirmed, we will put together a customized treatment plan. The implant posts will be surgically placed in your jawbone. A process called osseointegration will allow the posts to gradually fuse with the bone around them. After that, metal connector pieces called abutments will be attached to each post. Once the final denture has been created, the abutments will be used to keep it anchored in place.
Am I a Candidate for Implant Dentures?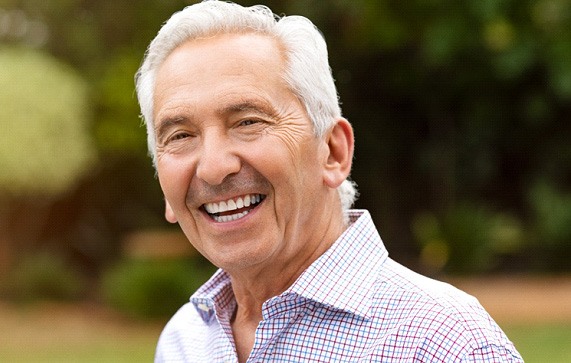 You might be a candidate for implant dentures if you have lost all of the teeth in your upper or lower jaw. Our team will need to examine your mouth for signs of oral health issues that could cause complications with the dental implant process, such as gum disease; we will also need to make sure that there's enough bone in your jaw. We'll let you know if preliminary work is needed to prepare your jaw for dental implants.
Benefits of Combining Dentures & Dental Implants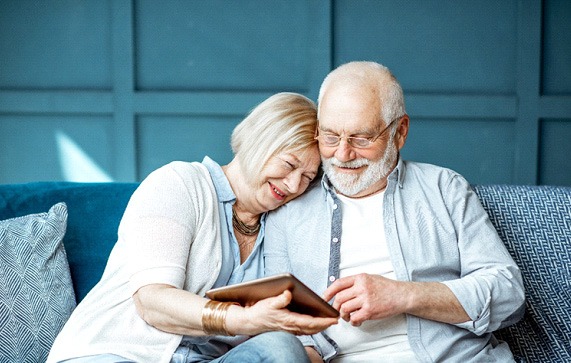 Beautiful new teeth that feel natural
The ability to eat all kinds of foods
Preventing degeneration of the jawbone
Sturdy implant posts that can last for 30 years or more