Preventive Dentistry – Goodyear, AZ
Give Your Smile a Healthy Foundation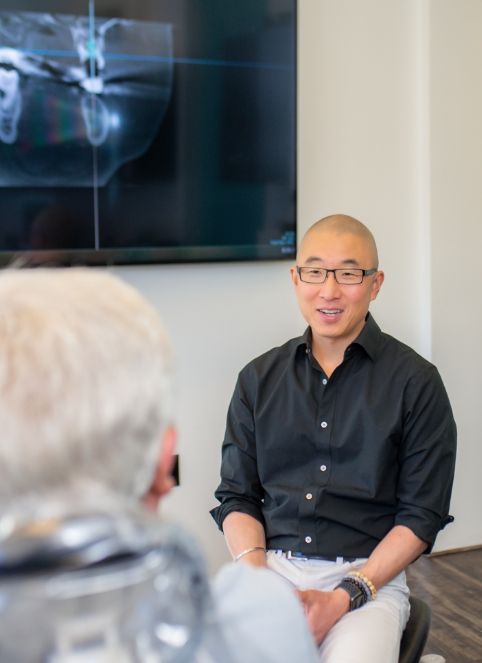 Keeping your gums and teeth healthy is always easier when you visit one of our registered dental hygienists on a regular basis. For the best long-term protection, we recommend bi-annual appointments to remove any buildup and plaque that may have been missed during your at-home brushing and flossing. Additionally, routine dental checkups are a great way to prevent small concerns from becoming big problems. Give our smile studio a call to set up your next appointment for preventive dentistry in Goodyear, AZ!
Why Choose Joshua Hong DDS for Preventive Dentistry?
Dentist Experienced in Helping Anxious Clients
Professional Team Dedicated to Your Comfort
Modern Technology in a Relaxing Smile studio
Dental Checkups & Teeth Cleanings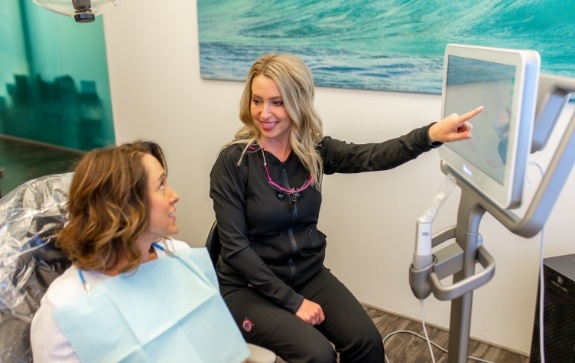 Routine preventive dental services like biannual checkups and cleanings are the bedrock to any long-term oral care routine. They are just as essential as brushing and flossing at home, if not more so. For one, they give Dr. Hong and his team a chance to remove any lingering plaque or tartar (which can only be removed by a professional) as well as confirm no underlying dental issues are present, such as cavities and gum disease.
Nightguards for Bruxism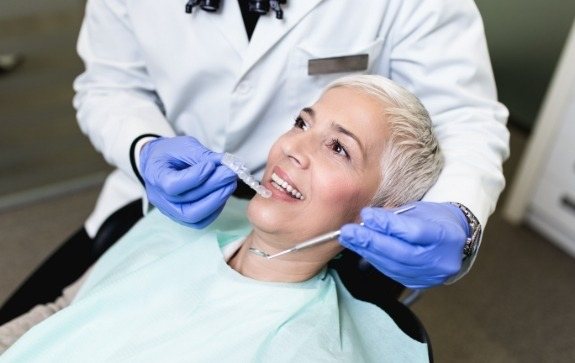 Unconscious teeth grinding and clenching (also known as bruxism) can be far more common than you'd think. In fact, many people grind their teeth in their sleep, creating a significant risk for enamel erosion and dental fracture. It can even lead to chronic jaw pain and headaches! With a dedicated nightguard from our smile studio customized to fit your mouth exactly, you can protect your teeth throughout the night and avoid the most common side effects that accompany bruxism.
Oral Cancer Screenings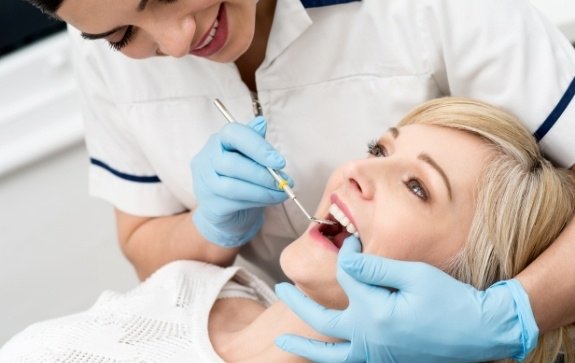 With roughly 54,000 Americans diagnosed with oral cancer every year, it's essential to catch it in the earliest stages before it has the potential to be fatal or cause severe complications. Thankfully, dentists are in a unique position to recognize oral cancer during your checkup. Dr. Hong is trained to recognize these symptoms during your routine dental exam, then partner you with a trusted professional in the event additional examination is required.
Toothpaste /Mouthwashes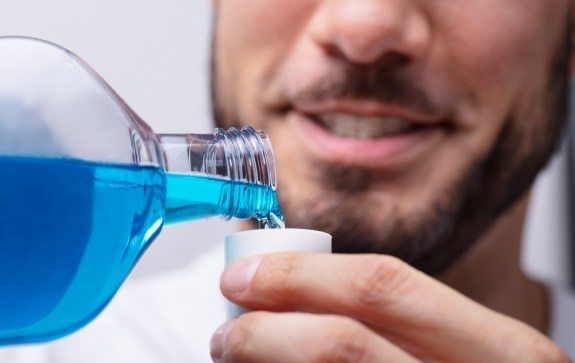 At Dr. Hong's smile studio, you'll find just how much he takes a homeopathic approach to his dentistry. For that reason, he often recommends organic and naturopathic products dedicated to protecting your oral health, including those from brands like Terra and Young Living. Whatever your at-home dental needs may be, we're happy to listen to your concerns and ensure your oral care routine is as enjoyable and productive as possible.