Full-Mouth Reconstruction – Goodyear, AZ
Get a Comprehensive Plan to Rebuild Your Smile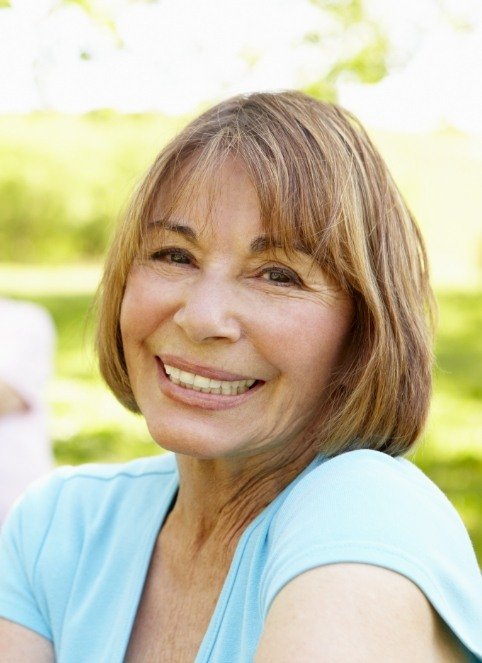 Dr. Hong is highly experienced in helping clients address major tooth loss and damage to existing natural teeth through personalized restorative and cosmetic dental treatments. It doesn't matter if you've been dealing with severe dental issues for a long time either; he's happy to walk you through every step of your full-mouth reconstruction and help you feel confident about your smile again. Schedule a consultation with his smile studio to learn how he and his team get it done with full-mouth reconstruction in Goodyear, AZ!
Why Choose Joshua Hong DDS for Full-Mouth Reconstruction?
Multiple Tooth Replacement Options Available
Lifelike Dental Materials Utilized for Best Esthetics
Calming Sedation Dentistry Techniques In-House
The Two-Step Procedure for a Beautiful Smile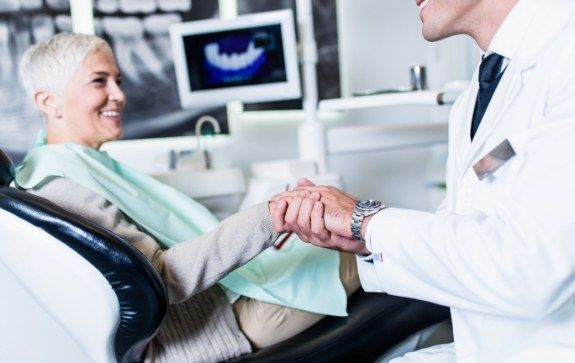 Dr. Joshua Hong can guide you through the Simple Two-Step Procedure to give you a beautiful new smile:
STEP 1: Diagnosis
The "Game Plan" is built on how the mouth and smile can be fixed by asking the following questions:
Are the jaw joints healthy enough to build teeth on? (Joint Health)
How does the mouth function? (Gnathological Method – The new teeth are built based on how the mouth moves & functions.)
What type of smile is desired? A "Natural/Organic" Smile or a "Hollywood" Smile? (Smile Design)
STEP 2: Treatment
Treatment can be done in a number of different ways:
Braces
Restoration (Building up of teeth by using composite resin, veneers or crowns).
Equilibration (Modification of teeth to make sure function is right).
Orthognathic surgery (Jaw alignment might be needed to create an even and functional bite).