Teeth Whitening – Goodyear, AZ
Reveal a Bright, White Smile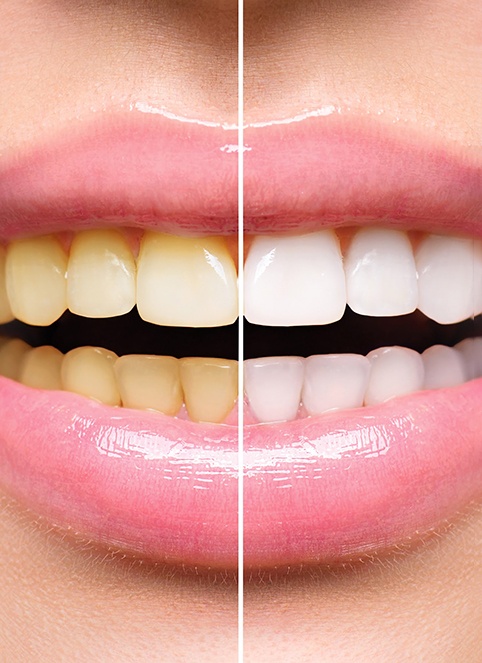 Teeth come in many colors naturally, but you can't put a price on the benefits of a bright smile. Whether from genetics, poor brushing habits, smoking, or years of drinking coffee, tooth discoloration can be embarrassing. Not only can it put a damper on your confidence, but brown or yellow teeth can make you look years older than your real age. Dr. Hong can turn back the clock with teeth whitening. He can treat stains and discoloration, so you won't have to think twice before showing your pearly whites.
Why Choose Dr. Joshua Hong for Teeth Whitening?
Personalized Treatment Plans
Proven Effective Whitening Solutions
Drastic, Lasting Results
Who Is a Good Candidate for Teeth Whitening?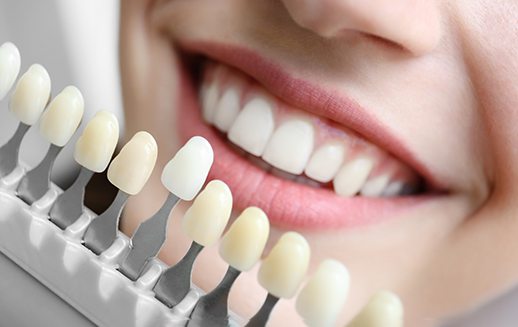 If you're unhappy with the color of your teeth, you may be a candidate for a whitening treatment. However, not all stains are the same. Although whitening systems are more powerful than ever, they work best for patients dealing with surface or age-related discoloration. Your cosmetic dentist will examine your mouth to determine the source of your stains. He will also look for any dental issues that must be resolved before having a whitening treatment, like cavities or gum disease. You must have healthy teeth and gums before undergoing any elective services. Although a dental cleaning or filling might add another step to your plan, a healthy smile ensures your safety and the best results.
How Does Teeth Whitening Work?
You have more options than ever before to remove stubborn stains. Dr. Hong will learn more about your goals and preferences to determine which solution is right for you, like:
Take-Home Teeth Whitening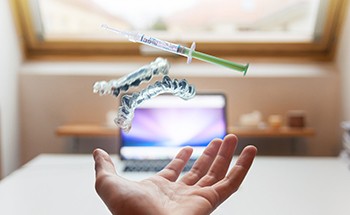 You can enjoy the convenience of an OTC product and the effectiveness of an in-office treatment using a take-home kit. Dr. Hong will give you trays and a professional-strength whitening agent to use at home daily for about 2 weeks. You'll notice the appearance of stains improve gradually as each day passes.
In-Office Teeth Whitening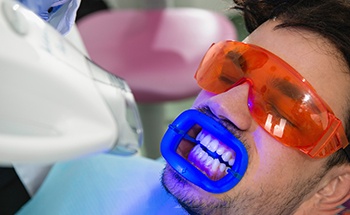 Your teeth can become up to 8 shades whiter over your lunch break. Dr. Hong will apply a protective barrier to your lips and cheeks before placing the whitening gel on your teeth. The whitening agents are activated using a special dental light to provide noticeable results in about 1 hour.
Tips for Maintaining Your Brighter Smile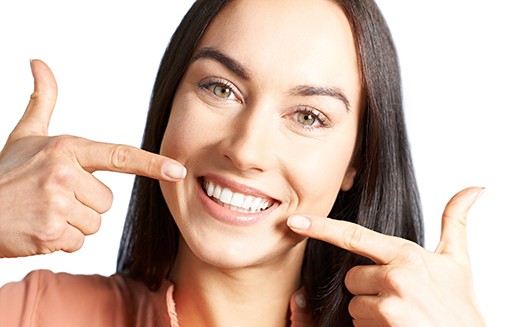 No matter the method, your teeth can stay bright for many months or years with the correct care. You can get the most from your investment by:
Improving Your Oral Hygiene: Brush your teeth twice daily, if not after every meal. Use a soft-bristled toothbrush and nonabrasive toothpaste to clean your teeth for 2 minutes. Use high-quality floss to clean between your teeth and around your gum line daily.
Watching What You Eat: Limiting how often you have dark foods and drinks, like coffee, berries, or red wine.
Not Smoking: Don't smoke or use tobacco to prevent tar and nicotine stains.
Visiting Your Dentist: Schedule a cleaning and checkup twice a year to keep your smile healthy and looking its best. Dr. Hong can also provide you with a touchup kit to maintain your results.
You can smile your brightest by revealing whiter teeth. Contact our office today to schedule your consultation for teeth whitening.