Co-Owner & Dentist – Goodyear, AZ
Get to Know Dr. Joshua Hong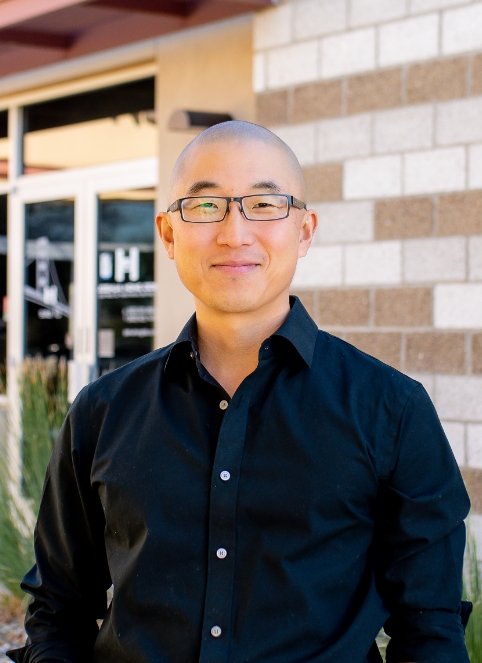 Dr. Hong's dental philosophy can be easily summed up by a quote from one of his mentors: "I would rather shoot for perfection and fall short of it than to shoot for mediocrity and achieve it." Dr. Hong's natural inclination is to go above and beyond in everything that he does, and that includes providing you and your loved ones with personalized dental care. To learn a little more about him before your first appointment, keep reading!
Why Did You Decide to Become a Dentist?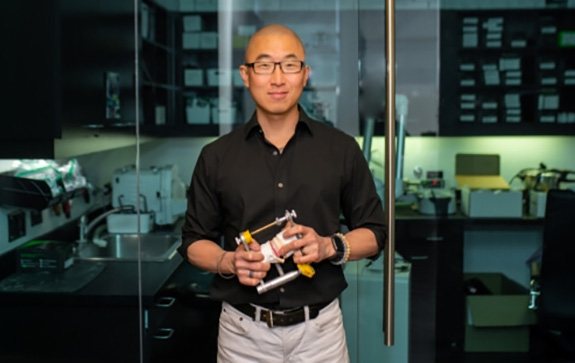 Born and raised in South Korea, Josh moved to Mesa, Arizona when he was 13. He wanted to become a doctor from an early age, and through trial and error, learned that dentistry would be the best fit for him. He saw that it would allow him to have the lifestyle he desired, one in which he could devote plenty of time to his clients as well as his family.
Where Did You Study Dentistry?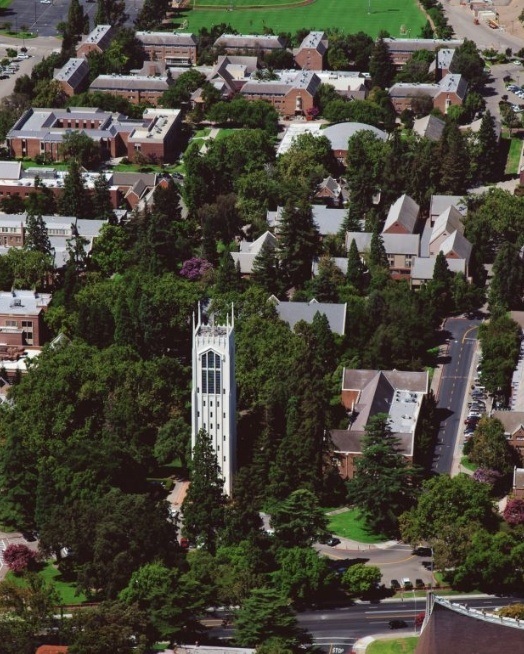 After graduating from the University of Arizona with a BS in Biology, Josh earned his dental degree from the University of the Pacific School of Dentistry in San Francisco. He had the desire to learn everything he possibly could from the best teachers, so afterward, he completed post-graduate school in non-surgical TMJ therapy, full-mouth reconstruction, occlusion, and adhesive dentistry through the Foundation of Advanced Continuing Education (FACE).
Josh has been blessed to study under world-renowned and accredited doctors since dental school and continues to seek and study under such renowned dental professionals today. He has also worked closely with world-class dental technicians and specialists. Josh constantly pursues extensive continuing education in order to provide his clients with the best of the best.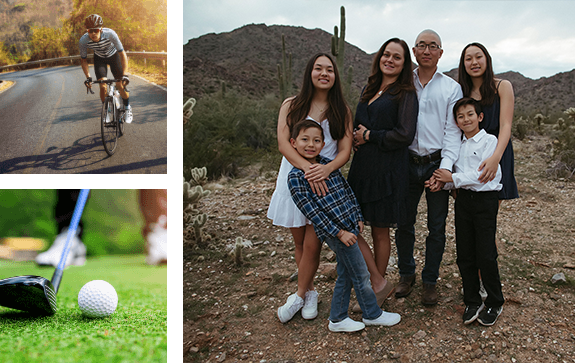 Outside of the Dental Smile studio, What Do You Like to Do?
Josh met his wife, Karen, while in dental school, together they are raising 4 beautiful children and 2 black labs. His household is always bustling with life. Josh has been a spring training dentist with the Cincinnati Reds and Cleveland Guardians since 2010, and he really enjoys working with these top-tier athletes, coaches, and trainers. He also likes to stay active—he trains and competes in triathlons and is a 2nd-degree black belt in Taekwondo. Musically, Josh is a classically trained pianist and plays daily. Fun fact, he also plays Ukulele. On the street, you might see him zipping around town on his motorcycle. And when it comes to food He loves to cook and will spend time training with world-class, Michelin star Chefs. He has learned how to cook Italian, French, and Korean cuisine and loves to prepare food for his friends and family. Ultimately Dr. Hong is a forever student of life.