Dental Crowns—Goodyear, AZ
Repair Your Teeth & Renew Your Appearance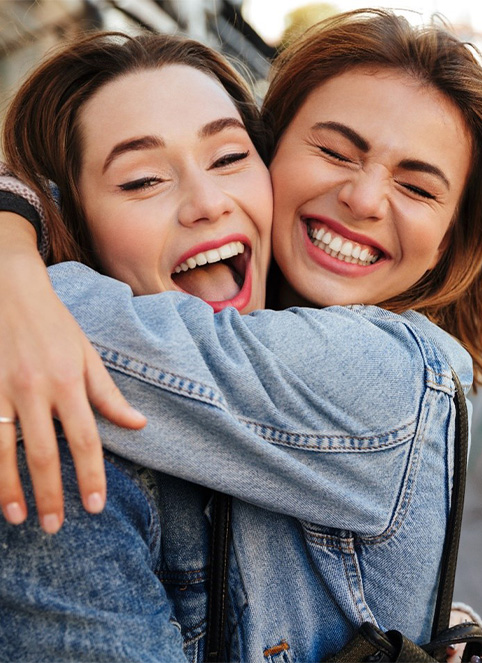 It's amazing how just one compromised tooth can affect your daily life in a host of uniquely negative ways. Often, a patient develops pain due to a broken or decayed tooth, and they also have to think twice before eating something, saying something, or even smiling. But with dental crowns in Goodyear, AZ from Dr. Joshua Hong, he can make all of these concerns and more go away using a treatment that is 100% custom-made just for you.
WHY CHOOSE JOSHUA HONG DDS FOR DENTAL CROWNS?
Natural-Looking All-Porcelain Crowns
Dentist Highly Trained in Restorative Dentistry
100% Digital Dental Impressions
What is a Dental Crown?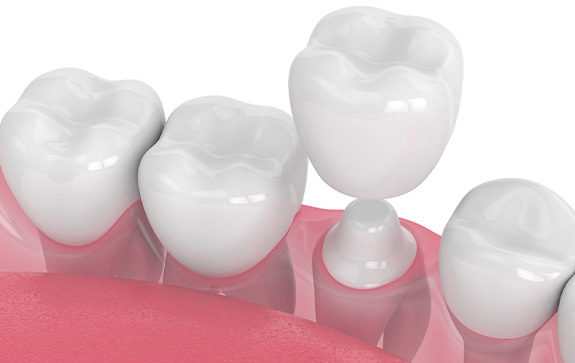 A dental crown is a tooth-shaped restoration that is fitted over the top of a severely broken, cracked, or decayed tooth. It serves many purposes, as it can make the tooth look and function like normal again, plus it can prevent any damage from becoming worse. And thanks to today's all-porcelain crowns, the result is so lifelike that only you and Dr. Hong will know which of your teeth isn't 100% natural.
The Dental Crown Process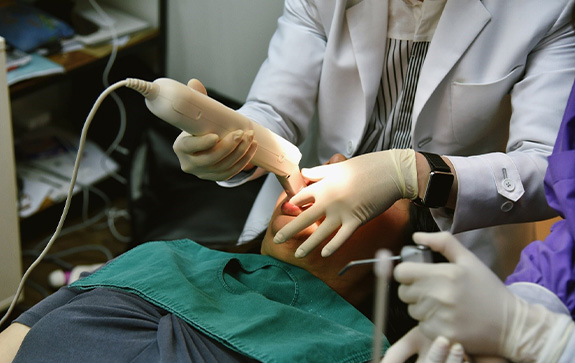 After meeting with Dr. Hong and determining that a dental crown is the best way to repair your tooth, the procedure will unfold over the course of two appointments.
At the first one, Dr. Hong will gently remove any decayed or jagged enamel in order to shape the tooth so that the crown will fit securely and have enough room in your mouth. He'll then take a digital impression (no dental putty!), and this will be sent to a local dental lab that will design and fabricate your crown. While this is being done, you'll have a temporary restoration to cover your tooth.
A week or so later, you'll return to our office so that Dr. Hong can replace your temporary with your permanent crown. He will affix it with dental cement so it is nice and secure, and after making any necessary refinements and checking your bite, you're all good to go.
The Benefits of Getting a Dental Crown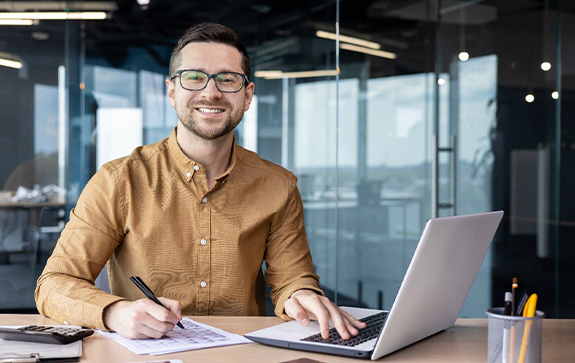 Stops the progression of a cavity or crack from worsening
Can prevent a broken tooth from falling apart
Allows patients to avoid extractions and root canals
Get rid of pain and sensitivity
Uplift your appearance by creating an attractive, seamless smile
Make you feel more confident in everyday life
Make it easier to chew and speak comfortably
Balance the bite to prevent grinding and jaw pain