About Our Smile Studio – Goodyear, AZ
The Dental Spa Experience You Deserve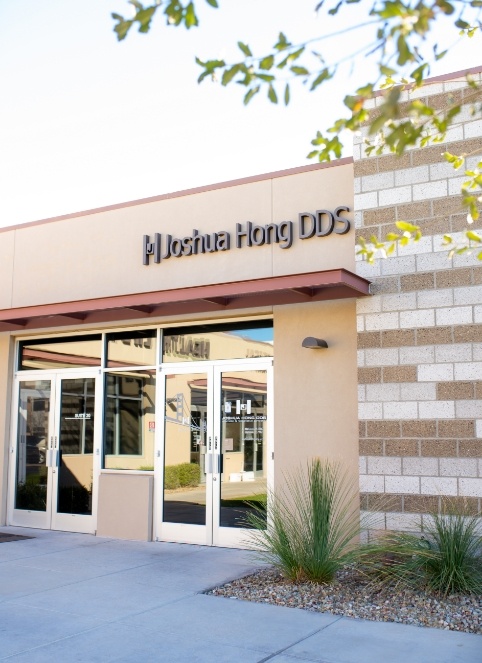 When you walk through the front doors you will feel as though you have arrived for your spa treatment. The atmosphere is very calm and relaxed, but most importantly, it doesn't feel as though you are at the dentist. Great thought and consideration went into creating this spa-like experience that you deserve. Dr. Joshua Hong and the smile team care deeply that your dental experience is as comfortable and accommodating as possible. Your experience is important to us, and your confidence is in your smile. Come visit us and experience it for yourself.
Specializes In Dental Implants & Dental Crowns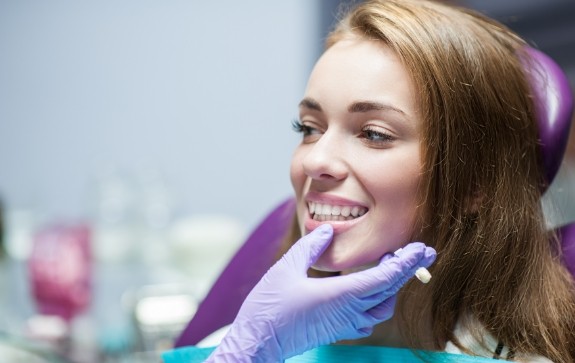 Dr. Hong has been trained by world-class dental professionals, the best of the best. He also has over 20 years of hands-on experience in the design and creation of dental restorations, including veneers and crowns. With his specialty training at the Foundation of Advanced Continuing Excellence, extra care and precision are taken to ensure your proper occlusion and function. Additionally, he is also certified to surgically place implants and can complete the procedure with the implant crown restoration. As a result, you can expect your new smile to last and look indistinguishable from your natural teeth; only you and our smile studio will know you had the treatment done.
Great for Clients Suffering from Dental Anxiety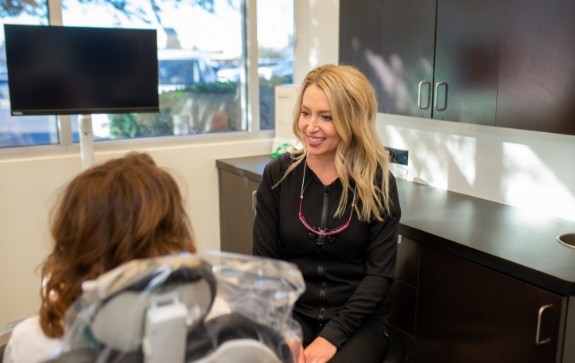 Have you always felt anxious ahead of or during dental appointments? Does the thought of visiting make you want to cancel the day before? We honor how difficult it was to take the first step, to make that first call to the smile studio. You are not alone, our smile team wants to create an environment that feels safe and comfortable, which is why we offer multiple forms of light sedation dentistry in-house. This includes nitrous oxide and oral conscious sedation. Thorough and honest communication about your treatment and your options is critical to building the trust you are looking for. We will always go over all your options and you will always be the one making the decisions.
Learn About Sedation Dentistry
Dental Spa Atmosphere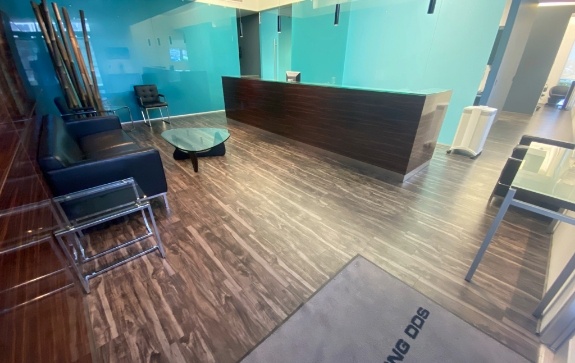 The vision behind the interior design and atmosphere of Joshua Hong DDS is to feel as though when walking through the front door you are entering a spa for a relaxing, pampering treatment. All the details were hand-picked with your experience at heart. From the rich and elegant wood to the aquamarine glass walls. All the elements of nature are represented to create that connection with the earth, to inspire a feeling of connectedness and being grounded in yourself. All while being welcomed by a friendly smiling, warm and welcoming person, your smile consultant. All the details were hand-picked with your experience at heart. From the rich and elegant wood to the aquamarine glass walls.
Kind & Caring Dental Team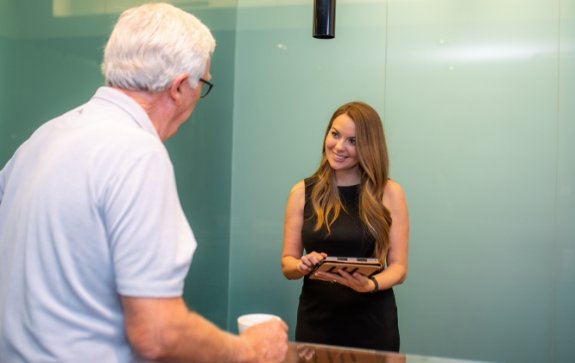 All the details of your dental experience are taken to heart. We want to provide an atmosphere and a connection that we are proud of, it's like an extension of our family to yours. Because we truly care, our team has created many lifelong friendships with many of our wonderful clients. We all love what we do in dentistry, and it brings us great joy to share that with all of you. We truly are your dental experts and your smile consultants every step of the way. We genuinely understand the struggles and the concerns as well as the financial investment our teeth are. We are more than happy to discuss all your dental options and we are here for you to help achieve your dental desires.