Cosmetic Dentistry – Goodyear, AZ
Make Your Dream Smile Come True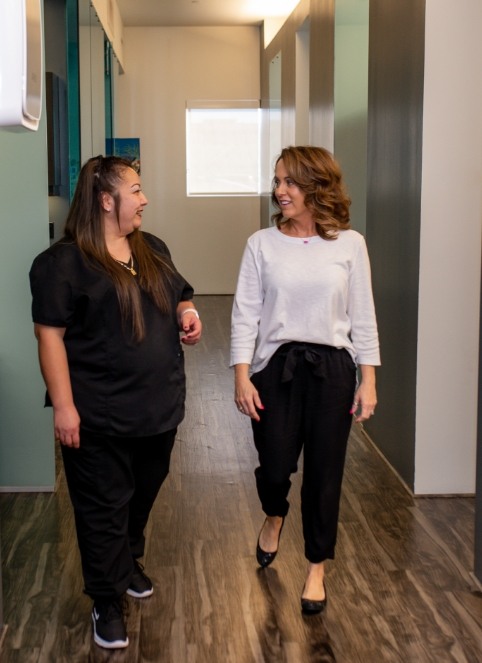 Dr. Joshua Hong is one of the leading cosmetic dentists in Goodyear, Arizona, known for his special techniques, equipment, high-level skills, and comprehensive cosmetic dental procedures all under one roof. After a proper assessment of your mouth, he will help you with the most suitable cosmetic dentistry procedure to get your beautiful smile back or build you a perfect new smile. Call his smile studio today to set up a consultation to discuss your options for cosmetic dentistry in our Goodyear, AZ dental office!
Why Choose Joshua Hong DDS for Cosmetic Dentistry?
Dentist Holds Over 20 Years of Experience
Specially Trained to Provide Cosmetic Dentistry
Beautiful, Long-Lasting, Personalized Dental Restorations
Porcelain Veneers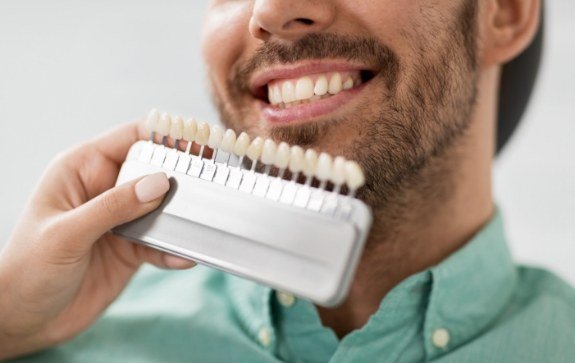 Veneers are a great way to change the shape, size, and color of your teeth. Because they are so highly personalized, hiding imperfections while maintaining a smile that looks natural to those around you is simple and straightforward. Thanks to Dr. Hong's expertise, who is highly skilled in performing cosmetic dental treatments, you can expect your future veneers to meet your exact specifications and withstand the test of time. With proper at-home care, your veneers can last at least 10 years!
Lumineers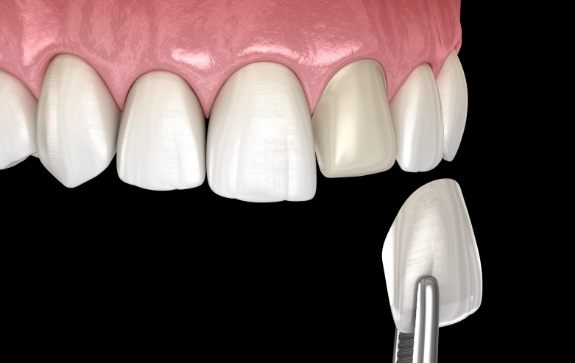 Similar to traditional veneers, Lumineers are designed to cover imperfections in teeth that other treatments may not be able to address. Because of their incredibly thin design, they can easily bond to natural teeth without needing to remove existing enamel in the process. This can be ideal for those who want a Hollywood smile without permanently altering teeth. Plus, if you change your mind about your cosmetic treatment, reversing the process is simple and straightforward.
Metal-Free Dental Crowns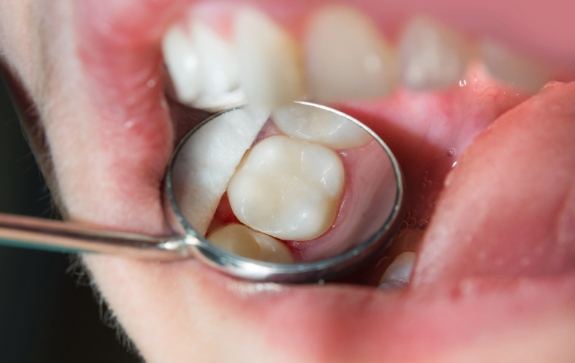 As a holistic dentist, Dr. Hong cares deeply about providing clients a metal-free solution for certain restorative and cosmetic dental treatments. That includes dental crowns, which are known for being made from metal materials like silver amalgam, nickel, and gold. Our metal-free crowns are made entirely from porcelain, meaning you can feel confident about having a smile free of metal materials while ensuring it maintains a lifelike appearance.
Cosmetic Dental Bonding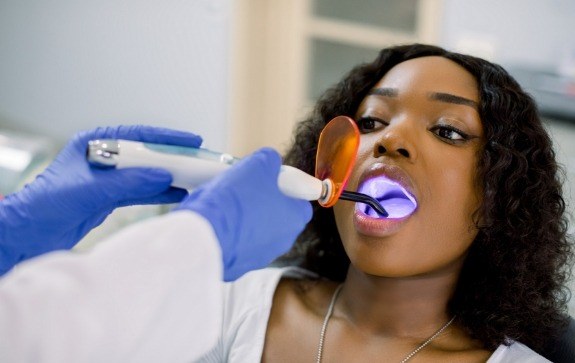 If you are suffering from a decayed, chipped, or broken tooth, this is the right treatment for you. A special dental composite material designed to match the natural color of your tooth is placed directly on any imperfections that may be present. Permanent stains, minor chips and cracks, and even small gaps can be addressed affordably with cosmetic bonding. Thanks to its durability, you can expect it to last several years when practicing regular brushing and flossing.
Teeth Whitening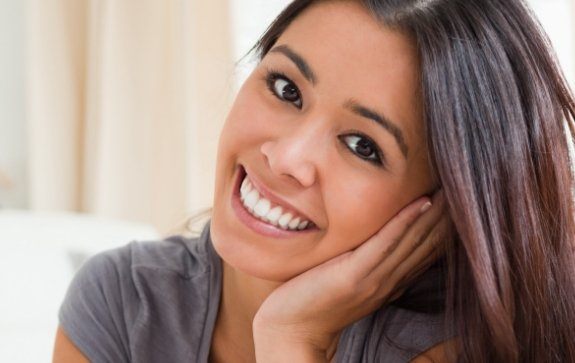 There are several reasons why our teeth start to stain but there are simple ways to brighten them! We offer a ready to use, disposable take-home tray system that takes just 20 minutes a day. If you're looking for more immediate results, we encourage you to try our two-hour in- smile studio whitening! Both of these options come from Ultradent, a trusted product designed to quickly whiten teeth safely and effectively, whether it's at our dental office or within the comfort of your own home.
Gum Recontouring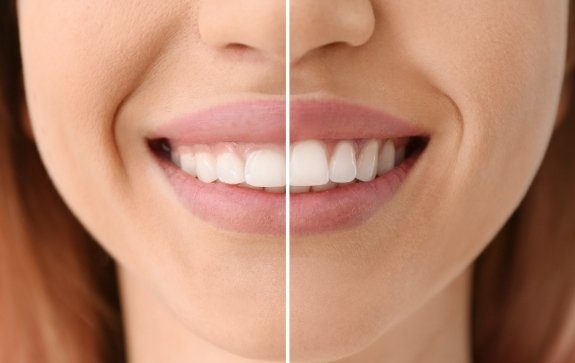 Gum recontouring corrects what many clients refer to as a "gummy smile." This is where excessive gum tissue covers portions of your teeth, making them appear smaller than usual. Also known as gummy smile correction, this treatment is designed to restore the balance of your gum tissue as well as make it easier to place dental restorations if needed. By opting for soft tissue laser technology, this process is more precise and requires less time to heal afterwards, allowing you to continue your regular activities with fewer interruptions.
Virtual Smile Design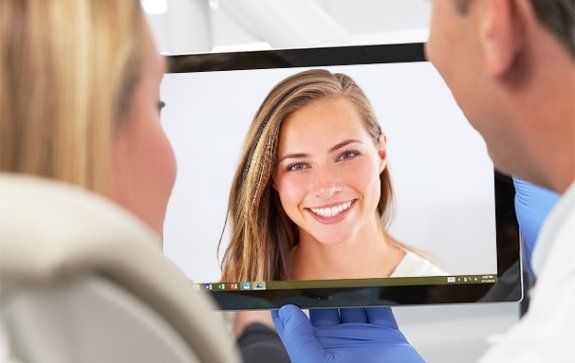 If you've never completed cosmetic treatment before, you may feel hesitant about going through with any procedure, especially if you worry about the final result. While Dr. Hong has decades of experience performing cosmetic treatments, we understand where you're coming from. With virtual smile design, you can view a simulated version of your smile and overall appearance following a specific cosmetic enhancement. We'll even print out the photo for you to take home so you can have time to think over your next treatment!
Smile Makeover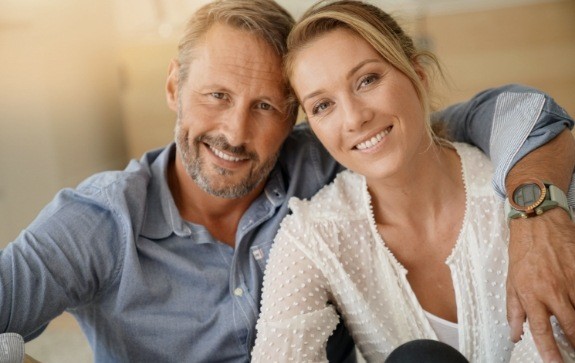 You deserve a confident smile, which is why we offer many cosmetic treatments for you to choose from all under one roof. Smile makeovers are typically performed when multiple services are needed to meet your cosmetic dental needs, such as teeth whitening, dental crowns, Invisalign and more. Schedule your complimentary consultation today and we'll break down the best options we believe will help you achieve your dream smile!
Full-Mouth Reconstruction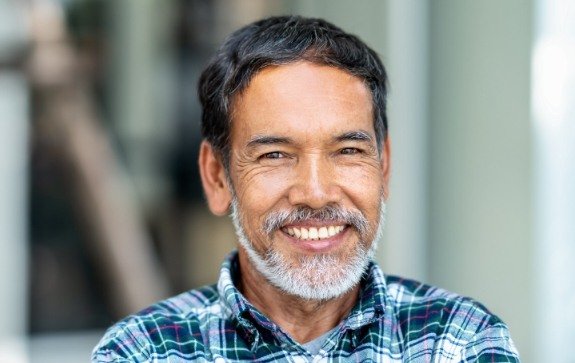 Full-mouth reconstruction or restoration might be what you need to enhance your smile or address dental symptoms you may be experiencing. Common dental concerns that can be addressed via this treatment option include the following:
Severe case of cavities which have decayed your teeth entirely
Trauma or an accident that caused damaged or broken teeth
Grinding your teeth
Recent occlusion (bite adjustments) that have left you in severe pain
Learn More About Full Mouth Reconstruction