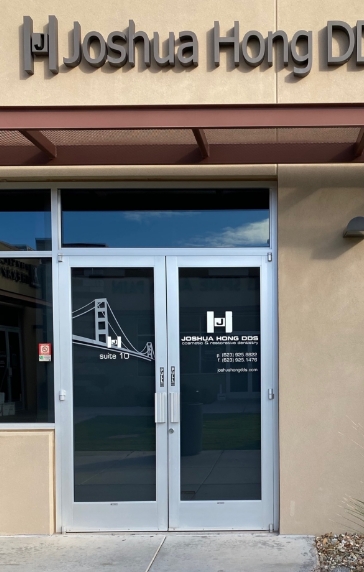 Welcome to Joshua Hong, DDS
Our team of dental professionals in your area strives to ensure that your experience with us is of the highest and best quality, delivered with compassionate, personalized dentistry in Goodyear. Your confidence in us is reflected in your smile and we will always take that to heart.
Dr. Hong and his dental team will always treat you as we would a family member. If it's not good enough for our family, it's not good enough for you. From modern dentures to beautiful cosmetic dentistry , our team will always give you options while making sure it is as comfortable as possible for you.

Joshua Hong, DDS
Dr. Hong doesn't want to just be a dentist, but rather YOUR dentist. Unlike other dental offices that treat everyone the same, he'll tailor your care starting on day one, so you love the process of getting your dream smile.




Experience the Difference
Looking for a qualified dental team near you to work with to build a healthy and confident smile, in a trusting and relaxing environment? We know that going to the dentist is not your favorite place to be. We have created a unique experience that has assisted many in conquering dental anxiety. You are important, and you deserve the very best. We invite you to experience it for yourself.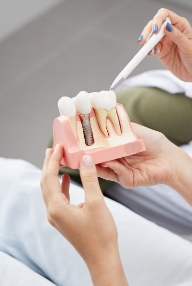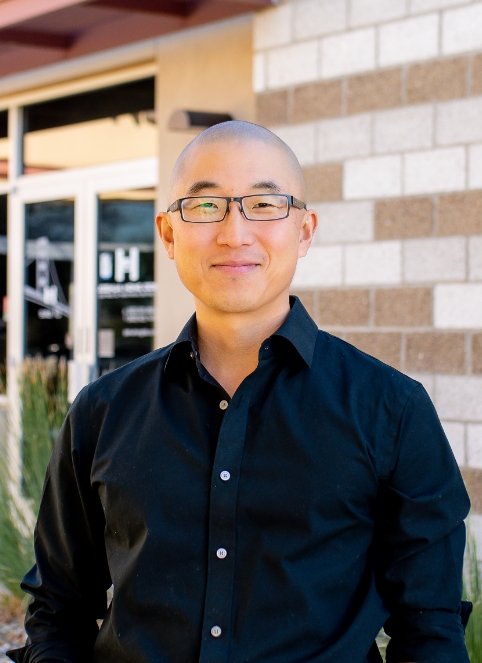 A Passionate Pursuit for Perfection
Meet Josh
Anyone who knows Josh knows he is one of the kindest, most gentle, and most skilled dental practitioners. He is passionate about dentistry and is truly living his life's purpose. Whether you need to schedule your next biannual checkup, you're interested in learning more about Invisalign , or you want to make your dream smile a reality with veneers , he wants you to be able to experience Michelin Star dentistry.

World Class Dental Professionals
We like to say that our nearby dental team is small but mighty! You'll see the same smiling faces each time you come in, and before long, it will feel like you're visiting old friends. They will help your appointments glide by and make each step smooth and easy, from scheduling to discussing your payment options and everything in between.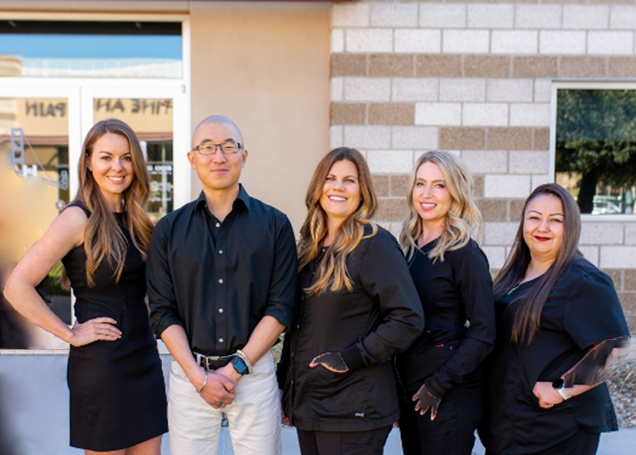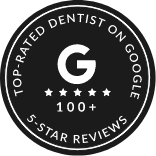 "I had the absolute best experience with Dr. Hong! Normally when I have my teeth done I have very little to no interaction with the Doctor. Normally the Doctors tech/techs handle the visit. So I was pleasantly surprised that he did my deep cleaning. Its probably because I had sedation but it was still a very nice surprise. Sedation was perfect, everything went smoothly as best I could remember. My search for the best dentist has finally ended!"
Antonio P., Goodyear, AZ
I absolutely loved my experience with Dr. Hong and his staff! Everyone was so kind, welcoming, and informative. They made everything so easy for me!! I am in LOVE with my smile now!"
Victoria L. Phoenix, AZ
"Dr Hong is SO personable, SO knowledgeable, SO understanding & above all, SO SO SO gentle. :) He is able & willing to prescribe and perform "sedation dentistry" - which is very, very helpful for anyone with a phobia of Dentists. Kelly and EVERYONE at the office are so warm and friendly, and you can tell that Dr. Hong really fosters an environment of patient care and customer service."
Rachel T., Scottsdale, AZ
Goodyear's Trusted Dentist
Kind Words
from Our
Patients
Read More Reviews
Anxious? Nervous? Afraid? Welcome Home.
Who We Help
Don't like going to the dentist? We're ready to calm your nerves and help you relax using safe and effective sedation dentistry . Taking care of your teeth doesn't have to be stressful anymore!
Those Who Are
Anxious & Nervous
Individuals with
Severe Dental Phobia
Those Struggling with
a Sensitive Gag Reflex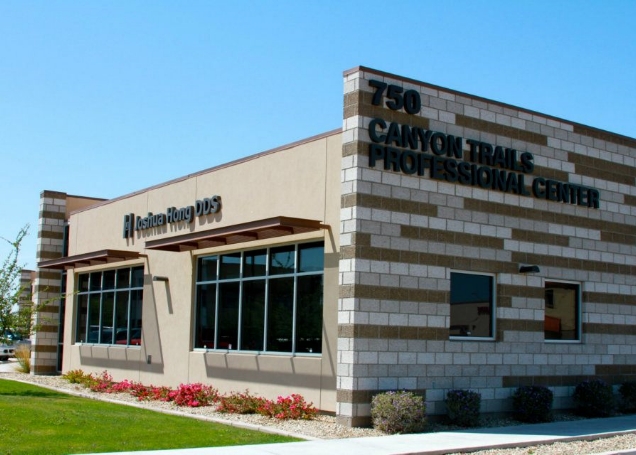 How Can We Help You?
From maintaining to repairing to enhancing your smile, Dr. Hong is ready to provide absolutely everything you need at the highest possible level at our dental office near you. From standard teeth cleanings to advanced dental implants to beautiful cosmetic dentistry, your dream smile is always close when you choose to partner with Dr. Hong.
Explore All Our Dental Services
Advanced Dental Solutions
Providing the Best Care Available
Our dental technology helps speed up our care while making it much more precise to ensure your appointments are as productive as possible.
Excellent Dentistry That Pros Deserve
Understands the Unique Needs of Active Athletes
A long-time dentist for the Cleveland Guardians, Cincinnati Reds, and several Triple and Single A teams, Dr. Hong knows that high-level athletes don't have time for dental problems. He can provide the fast solutions and durable results you need, so you can stay focused on the game.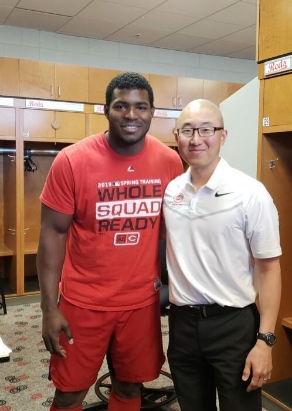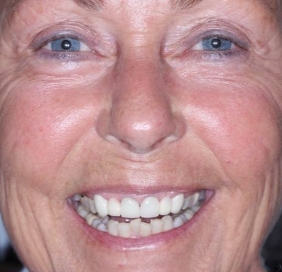 Seeing Is Believing
Life-Changing Dental Results
Dr. Hong has been part of several smile transformations over the years, and to see a few examples of his work, click the button below!
DENTAL INSURANCE & FINANCING
World Class Dentistry That You Can Afford
Remember, Dr. Hong and the rest of our dedicated Goodyear dental team want every aspect of your time with us to be smooth and headache-free. If you're a bit concerned about the cost of your care, then we encourage you to give us a call so we can review all of the financial options available to you, including dental insurance and flexible financing.
FINDING OUR DENTAL OFFICE NEAR YOU
Conveniently located near I-10, you'll find our Goodyear dental office at 750 N Estrella Pkwy #10. You'll see several familiar stores when you're approaching us, including Walmart Supercenter and ALDI. However, there are also lots of other eateries nearby, including Saddle Mountain Brewing Company, Crumbl Cookies, and Dutch Bros Coffee. If you have any trouble finding us, simply give us a call so we can help!