Veneers – Goodyear, AZ
Fabulous Option to Fix Chipped & Discolored Teeth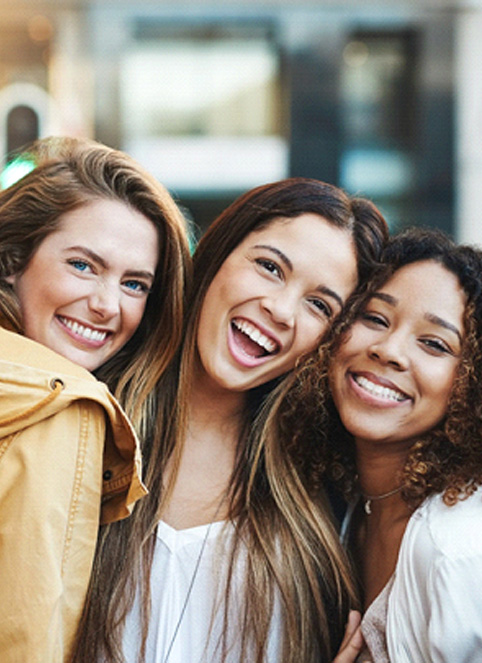 When looking to correct multiple imperfections in your smile in one fell swoop, the optimal answer is always veneers. Our cosmetic dentist Dr. Joshua Hong adheres these thin sheaths of dental porcelain to the front surfaces of your teeth for an esthetic upgrade. Not only are they a fabulous option to fix chipped and discolored teeth, but the procedure to get veneers in Goodyear is both minimally invasive and relatively quick. In as little as two appointments, we'll help you turn back the clock to a confident grin that can last more than a decade with proper care. Contact us today to schedule a consultation!
Why Choose Dr. Joshua Hong For Veneers?
Cosmetic Dentist With Extensive Training
Made From Stain-Resistant Porcelain
State-Of-The-Art Dental Technology
What Are Dental Veneers?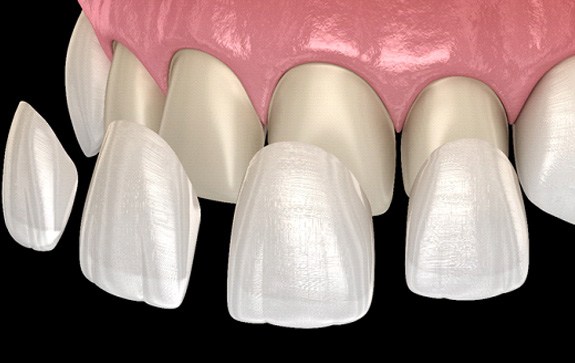 Dental veneers are thin, tooth-colored shells attached to the front surface of teeth to improve their appearance. These porcelain restorations are permanently bonded to your teeth. Veneers can be used to treat several cosmetic concerns, including chipped, broken, discolored, or smaller-than-average teeth. Some people may only get one veneer in the case of a broken or chipped tooth, but more often a patient will opt for 6-8 veneers to create a symmetrical smile. The top front eight teeth are the most common ones to receive veneers.
The Process of Getting Veneers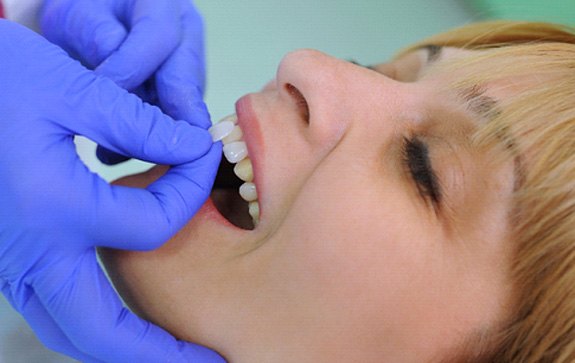 For patients seeking cosmetic dental treatment with veneers, the process is relatively simple. First, you'll come in for a personal consultation with our cosmetic dentist in Goodyear, who will take the time to learn all about your dental needs and smile goals. Once he has determined you're a candidate, he will remove a minuscule amount of enamel so your veneers blend in seamlessly with your existing grin.
When this step is complete, he will take 3D images of your teeth that the dental lab will use to craft your custom veneers. This process typically takes a few weeks, so he will provide you with temporary ones in the meantime.
When he receives your veneer from the lab, Dr. Hong will place it using an extremely strong bonding material. Further customization will be done as necessary. Once the process is completed, you'll have the picture-perfect smile you've been dreaming of!
The Benefits of Veneers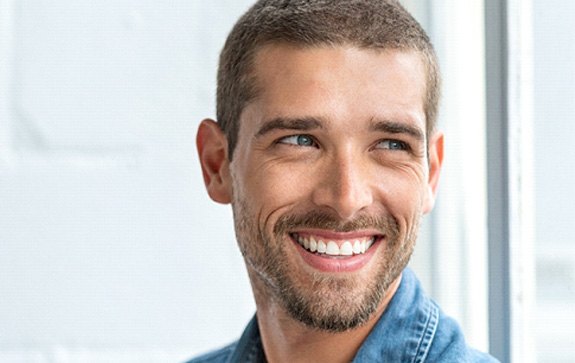 Veneers boast an array of advantages, including:
Custom-Made: Dental veneers are crafted to be the perfect size, shape, and color to blend in with the rest of your smile.
Natural-Looking: Veneers are carefully placed so they appear perfectly natural. No one will be able to tell that they aren't part of your natural teeth.
Long-Lasting: When cared for properly, veneers can last more than a decade.
Stain-Resistant: Veneers can resist stains much better than your natural tooth enamel, so they are potentially an effective long-term whitening solution.
Understanding the Cost of Veneers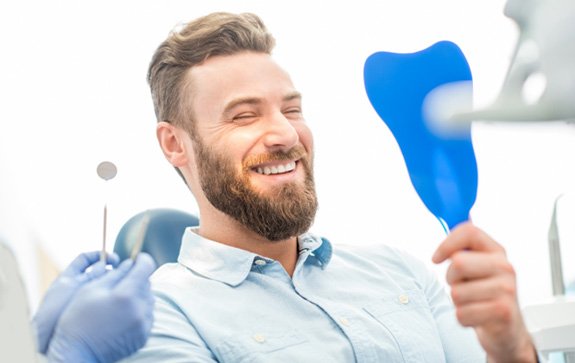 If you're interested in enhancing your pearly whites, then veneers may be the perfect solution for you. While you can expect to enjoy numerous benefits from this treatment, it's important to understand the overall cost. You won't want any surprises when it comes to paying your bill. Although there isn't a fixed price for the procedure, our team will be more than happy to assess your situation and provide an estimate of the cost of veneers in Goodyear. Here are several essential factors to consider about this worthwhile cosmetic dental treatment and ways to make it more affordable.
Cost VS Cosmetic Dentistry: What's Best For Me?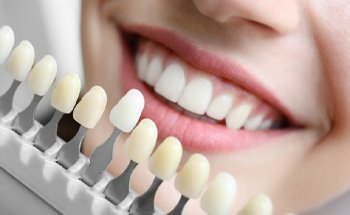 While veneers continue to be one of the most sought-after cosmetic dental procedures out there, they aren't the only solution for a smile makeover. Take a look at the below information when comparing costs and results:
Invisalign – By using clear aligners, you can quickly and discreetly straighten your teeth into a more uniform smile. This treatment typically doesn't require preparation of your pearly whites, and you can enjoy the beautiful results for many years to come. This option won't, however, alter the shape, size, or color of your teeth as veneers can.
Teeth whitening – You can choose to gradually brighten your smile over two weeks with our at-home whitening kits or improve the shade of your smile in a single visit with our in-office treatment. These options won't correct any misalignment issues or affect the shape of your teeth.
Dental bonding – This procedure is one of the most cost-effective ways to conceal minor dental flaws, such as chipped, cracked, stained, misshapen, or gapped teeth. By using a composite resin, we can improve your smile—the results of which can last several years. This also means you'll need touch-ups more frequently than veneers, which can add to the overall cost.
Veneers – These porcelain shells typically have a higher initial price compared to other cosmetic dental treatments. However, the results can usually last 15 years or more with proper care, and they address a wider range of dental imperfections.
How to Make Veneers Affordable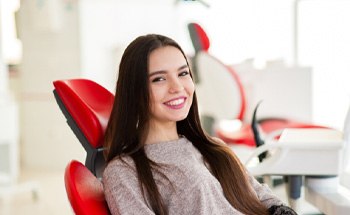 Our team understands the importance of being able to afford dental treatment to create a smile you can be proud of. Although cosmetic dentistry isn't usually covered by dental insurance, there are other methods to make your procedure more convenient. We are proud to offer plans through CareCredit which can break up the overall cost into smaller, monthly installments. Many of their options also come with little to no interest, meaning you won't have to break the bank to pay for your veneers. Call us today if you think you can benefit from this financing option, and we'll be glad to see if you're eligible!
Veneers FAQs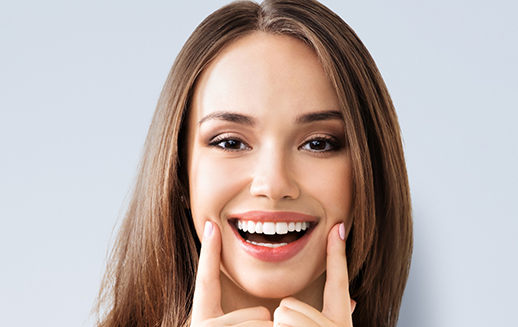 Are you interested in undergoing a dramatic smile makeover? If so, veneers may be the ideal solution you've been looking for. Not only will they conceal multiple minor dental flaws simultaneously, but they'll also provide virtually permanent whitening results. That said, it's natural to want to know as much as possible about the treatment before committing to it. For this reason, our team has taken the time to collect and answer some of the most common questions we get about veneers in Goodyear. Read on or give us a call to learn more today!
Are Veneers Permanent?
While veneers are durable, they aren't considered permanent. Even if you maintain solid oral hygiene, you'll eventually have to renew them. The treatment, however, is considered irreversible. For your veneers to remain firmly and properly fitted, we need to file down a small amount of the enamel of your affected teeth. This material will not grow back on its own, meaning you'll always require either veneers or crowns to protect the exposed area. Rest assured, your results can last 15 years or more with proper care.
How Many Veneers Will I Need?
Our main focus with veneers is to make all of your visible teeth beautiful and uniform. To achieve this, we'll provide you with the appropriate number of layers that will address your specific situation. You may only require a single veneer if you want to conceal one troublesome tooth. Some patients get anywhere between 6 to 8 for a more comprehensive smile makeover. To best determine the correct number of veneers, you'll schedule an initial consultation where our team will discuss the details of your treatment plan and how to enhance your pearly whites.
Do Veneers Give You a Lisp?
Patients sometimes find it challenging to pronounce certain words or sounds when first wearing their veneers, which can result in a minor and temporary lisp. This is often due to muscle memory since the tongue needs to grow familiar with the presence of the new veneers when you talk. The movement of your tongue can be somewhat affected by the slight difference in thickness of your new teeth. Fortunately, you should gradually become accustomed in time, but it's a good idea to practice pronouncing particular sounds and phrases, which can significantly speed up the process.
Will I Still Be Able to Drink Coffee with Veneers?
Unlike your natural teeth, veneers are constructed out of porcelain, non-porous material. This means they're highly resistant to staining, as the particles from dark-colored foods and beverages won't be able to penetrate beneath the surface as easily. Once you have your veneers, you can be sure to enjoy all of your favorite drinks, including coffee. Keep in mind, however, that they aren't stain-proof, as frequent contact with dark-pigmented meals can cause discoloration over time. Be sure to moderate how often you consume coffee if you want to make the most of your dazzling smile!