Dental Implants – Goodyear, AZ
Give Your New Smile True Longevity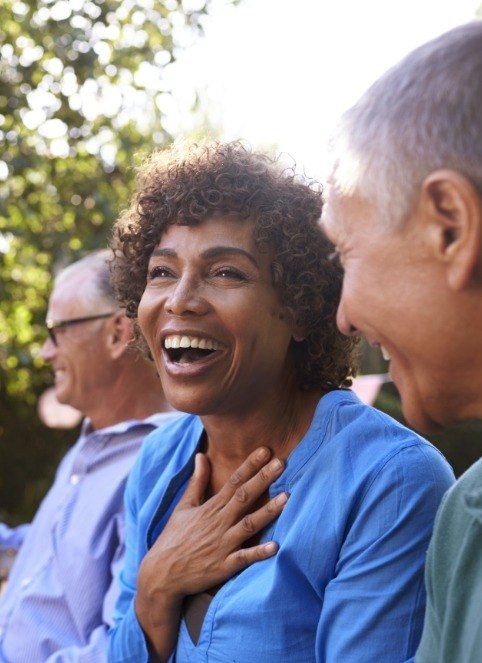 When you have missing teeth, it's common to also have problems with talking and chewing certain foods. Additionally, it's one of the most common causes of jawbone loss among many dental clients. For that reason, it is imperative to rectify this issue as soon as possible and start thinking about your tooth replacement options. The good news is resolving tooth loss is easier than ever with modern solutions like dental implants! To schedule a consultation with Dr. Hong, please call our smile studio today!
Why Choose Joshua Hong DDS for Dental Implants?
Places and Restores Dental Implants In the Smile studio
Dentist Holds 20 Years of Experience in the Field
Sedation Dentistry Options Available
What are Dental Implants?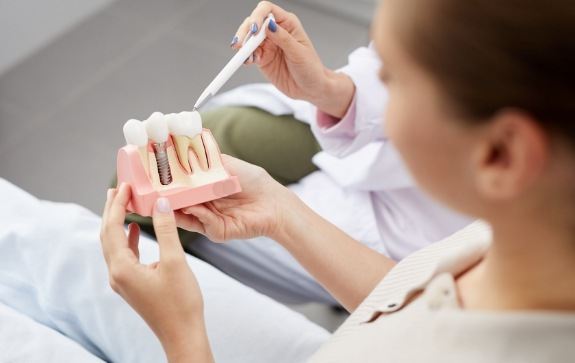 Dental implants are designed to replace the entire structure of teeth, not solely the visible tooth that makes up your smile. It consists of a dedicated restoration, a titanium post that replicates the tooth root and fuses with the jawbone, and an abutment that attaches these two components together. Because of its integration with your bone tissue, you can expect a long-lasting solution that allows you to smile, chew food, and practice oral care easily and with confidence.
The Dental Implant Process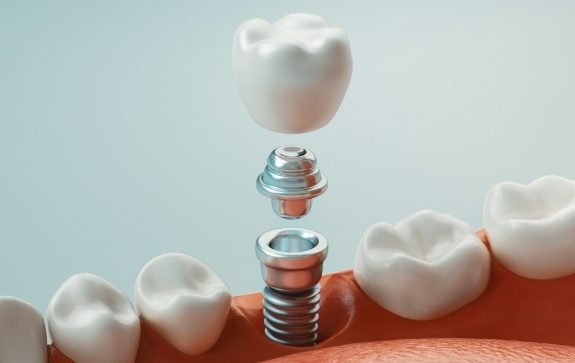 The procedure for receiving dental implants consists of four main phases. This includes the following:
Initial Dental Implant Consultation: Dr. Hong completes a comprehensive exam to confirm your eligibility to receive dental implants. This involves capturing digital X-rays as well as examining your bone tissue and gum health.
Dental Implant Surgery: The gum tissue is opened so the dental implant(s) can be placed. Afterwards, we stitch the gum tissue closed so the implant can begin the fusion process.
Dental Implant Osseointegration/Abutment: The implant will fuse with the jawbone over the next several months. Once fully healed, you'll return to have an abutment placed.
Delivery of Dental Implant Restoration(s): A customized restoration is attached, making your smile complete.
Benefits of Dental Implants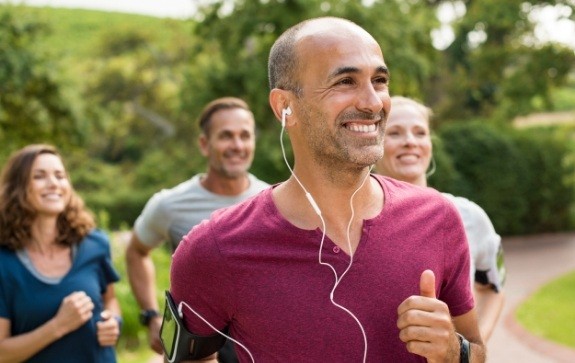 Dental implants offer the best longevity compared to other tooth replacements and typically last anywhere between 30 years and a lifetime. Their success rate falls between 95% and 98%, meaning you can have confidence in your replacement tooth. And, because it fuses with your jawbone (something that cannot be said for other options), you can maintain the fullest biting force possible to eat your favorite foods and prevent changes in your jaw shape and facial appearance.
Who Dental Implants Can Help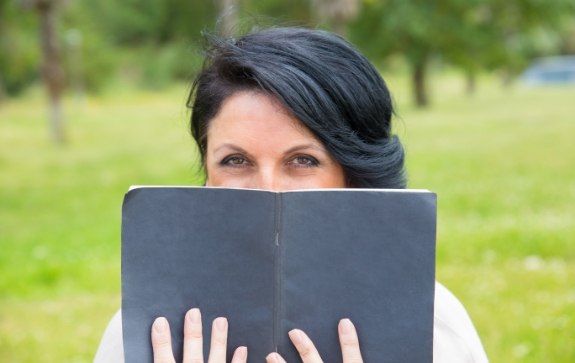 Thanks to the versatility of dental implants, people with varying levels of tooth loss can use them to rebuild their smile. Whether you're missing a single tooth or all the teeth in your mouth, there's a treatment plan that Dr. Hong and his team can create to meet your needs.
Missing Single Tooth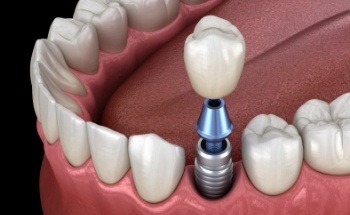 A single implant is placed inside of the jaw and given several months to heal. Once fully fused, an abutment and dedicated crown are attached. You can expect your restoration to be color-matched to the rest of your teeth so only you and our smile studio know you had an implant placed.
Missing Multiple Teeth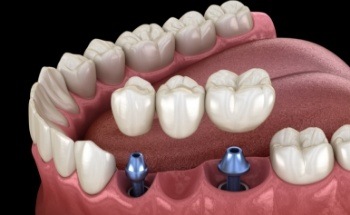 To hold an implant bridge, a pair of dental implants are placed adjacent to the remaining teeth next to the gap. Because the implants are holding the weight of the restoration, you won't need to make adjustments to your existing enamel just to replace your teeth.
Missing All of Your Teeth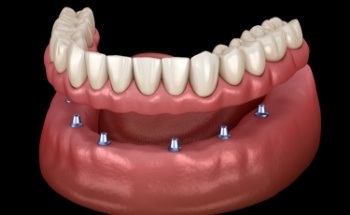 A series of implants are strategically placed throughout the mouth to provide support for a dedicated denture designed to attach to the posts. Depending on your preference, your denture can be removable like a traditional denture or fixed for easier at-home maintenance.
Understanding the Cost of Dental Implants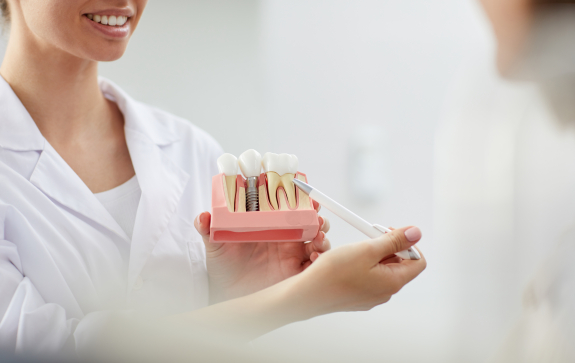 Dental implant treatment comes with many factors that can influence the final price you'll pay. The number of implants you need to replace teeth, the type of restoration necessary to rebuild your smile, and any preparatory procedures essential to your treatment success will have the biggest impact on your costs. Our smile studio will gladly go over your treatment plan ahead of time and discuss options to finance your tooth replacement.