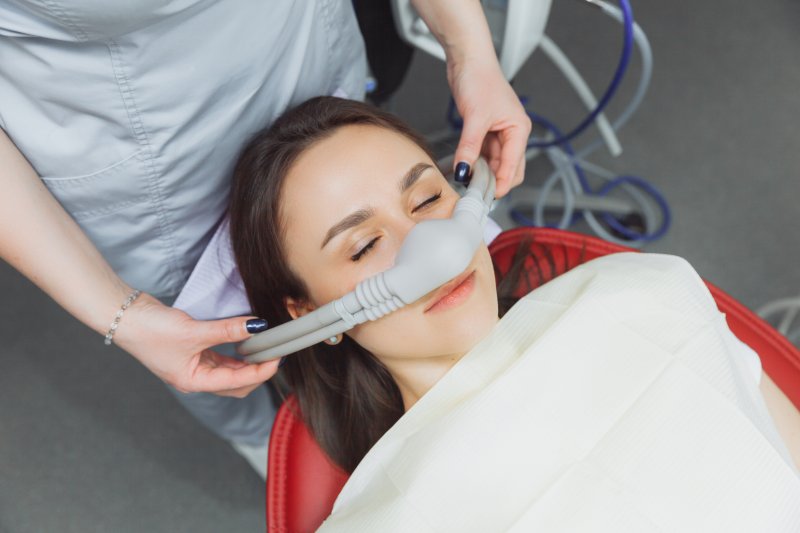 Dental sedation is a valuable tool that helps millions of people receive the dental care they need, especially those with dental anxiety. Unfortunately, many misconceptions and myths surround sedation dentistry. This can deter patients who need the service to be comfortable.
If you've been interested in sedation dentistry but have been put off by things you've heard from others, continue reading. This guide aims to debunk the more egregious misconceptions.
1. Sedation Dentistry Is Unsafe
Myth: Many people believe that dental sedation is risky and can lead to health problems.
Fact: Dental sedation is safe when administered by a trained professional. Your dentist will check your medical history and monitor you during the procedure to ensure your well-being. Adverse reactions are exceedingly rare.
2. Sedation Puts You to Sleep
Myth: People often think that dental sedation will put them to sleep, making them unconscious during the procedure.
Fact: Dental sedation comes in various levels: minimal nitrous oxide sedation, moderate oral conscious sedation, and maximal IV sedation. Most dental treatments use minimal to moderate sedation, leaving you awake and responsive but feeling relaxed and free from anxiety.
3. Sedation is Only for Complex Treatments
Myth: Many believe that sedation is exclusively for intricate dental procedures.
Fact: Sedation dentistry can be utilized for any dental treatment where the patient is anxious. This can even include routine checkups. Because sedation dentistry is so safe, it can be applied to most patients for their convenience and comfort.
4. Anyone Can Receive Sedation
Myth: Anyone, regardless of their health or age, can receive dental sedation.
Fact: While sedation is generally safe, it may not be suitable for everyone. Dentists evaluate your medical history, medications, and overall health to determine if you're a good candidate for sedation. Some reasons you may not be able to use sedation include:
Pregnancy
Recent radiation treatments
Allergies to sedation drugs
Nervous system abnormalities
5. Sedation Dentistry Is Expensive
Myth: Many people assume that dental sedation is costly.
Fact: The cost of dental sedation varies depending on the type and length of the procedure. It's important to discuss the potential costs with your dentist and your dental insurance coverage to make an informed decision. Most routine procedures with dental sedation shouldn't cost more than 25 to 100 dollars depending on where you live.
Don't let these common misconceptions about dental sedation deter you from receiving the care you need. Dental sedation can provide a comfortable, anxiety-free experience, ensuring that you maintain your oral health without unnecessary stress. Speak with your dentist to learn more about sedation options and find out which one is suitable for you.
About the Author
Dr. Joshua Hong is a skilled dentist who strives for perfection in his dental practice. His favorite part of the job is interacting with his patients and freeing them from pain and anxiety. After earning his dental degree from the University of the Pacific School of Dentistry in San Francisco, Dr. Hong continued his education through the Foundation of Advanced Continuing Education. There, he studied with many world-renowned dentists to hone his craft. To schedule an appointment at Joshua Hong DDS, call (623) 925-8822 or visit the website to learn more.