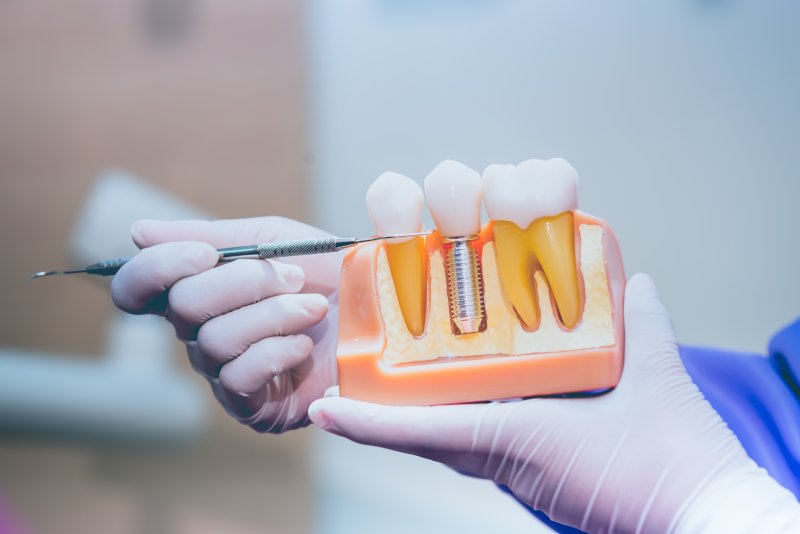 You might think dental implants are only helpful in a practical sense. Namely, they work as replacement teeth so you can have your usual meals and conversations. However, did you know that implant treatment can reverse the aging process? Over a few short appointments, it can transform your face from elderly to young! As proof, here's a summary of the ways dental implants can make you look permanently younger.
They Make Your Face Fuller
Losing your teeth doesn't just affect your smile. It causes your jawbone to deteriorate over time, leading to a condition known as facial collapse. When that happens, your face takes on a more hollow appearance. Needless to say, you'll seem more aged as a result.
Fortunately, dental implants can halt and prevent facial collapse. They fill the sockets in your jaw, stimulating your bone to remain stable. Consequently, your face will stay full and youthful. No more gauntness!
They Prevent Tooth Loss
Surrounding teeth will tilt toward the void left by smile gaps. With nothing to support them, they'll weaken over time and eventually fall out, leaving you looking older. The now-empty sockets can also become breeding grounds for harmful bacteria. If these factors aren't treated, they can lead to bone loss and further jaw deterioration.
Of course, dental implants fill these gaps. In doing so, they'll keep your other teeth from tilting and falling out. As a result, you won't have any more holes in your smile that appear grizzled.
They Restore & Brighten Your Smile
Tooth enamel begins to discolor and lose its brightness with age — from staining, wear-and-tear, etc. Unfortunately, that can't be wholly undone with oral hygiene or dental care. Natural teeth simply change over time.
However, dental implants are stain-resistant and come with beautiful white crowns. Your smile will exude vitality and energy by having pearly whites that live up to their name. You won't have to worry about an elderly face.
Dental implants are certainly functional, and they'll let you eat and speak as you normally would. Given the benefits above, though, you can trust them to restore your youth and your smile!
About the Author
Dr. Joshua Hong is a dentist based in Goodyear, AZ, having earned his DDS from the University of the Pacific's School of Dentistry in San Francisco. He's studied under world-renowned doctors for post-graduate training and continues to do so even today. His specialties include preventive, cosmetic, and restorative dentistry and emergency dental treatments. Dr. Hong currently practices at his self-titled clinic and can be reached at his website or by phone at (623)-925-8822.