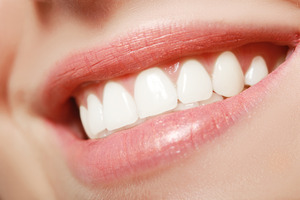 Not too long ago, you got a dental implant to replace a missing tooth. While you're happy with the results, you have noticed lately that your grin as a whole isn't as dazzling as you would like. You're thinking about having teeth whitening performed to get rid of stains and discolored spots – but is that still an option even after receiving dental implants? Here is what you need to know when pursuing your smile goals.
How Does Teeth Whitening Work?
First, it's important to remember what professional teeth whitening involves. Depending on what you prefer, you may either undergo a whitening treatment at your dentist's office or be given a take-home whitening kit. Both approaches utilize a special whitening gel with ingredients that can penetrate your teeth. Said ingredients will break up the molecules making up the stains on your smile, resulting in a brighter appearance.
Can You Still Have Teeth Whitening Done After Receiving Dental Implants?
Even if you currently have dental implants, teeth whitening can still be used to enhance your natural teeth. That being said, your dental implants will not be affected by the whitening process since the crowns, bridges, and dentures they support are not as porous as real enamel. As a result, if your dental implant restoration becomes stained, teeth whitening will not be a viable option for addressing the problem.
If you're dissatisfied with the color of your dental implant restoration, you should talk to your dentist. In many cases, they will be able to replace your prosthesis with a more aesthetically pleasing one. It's typically recommended that you have your current dental implant restoration replaced after teeth whitening in order to ensure a more uniform appearance for your smile.
Is Teeth Whitening Right for You?
Whether you have dental implants or not, it's always important to confirm that you're a good candidate for the cosmetic treatment that you want to pursue. Teeth whitening is often a good option for individuals who are bothered by some form of tooth discoloration.
Your dentist can go over your cosmetic options with you and help you decide whether teeth whitening is truly the best choice in your case. They'll confirm that your teeth are healthy enough for the whitening process. Make sure that they know about your dental implants and any other form of dental work present in your mouth.
No matter what your oral health circumstances are, you deserve to have a smile that you can be proud of. Reach out to your dentist today to start exploring your options for enhancing your grin after receiving dental implants.
About the Author
Dr. Joshua Hong is determined to go above and beyond when it comes to the dental care that he provides for his patients. He earned his dental degree at the University of the Pacific School of Dentistry in San Francisco. He is able to offer start-to-finish dental implant treatments at his practice in Goodyear, and he can provide professional whitening as a solution for unsightly dental stains. To schedule a consultation with Dr. Hong, visit his website or call (623) 925-8822.