Dental Team – Goodyear, AZ
Warm and Welcoming Hellos at Every Visit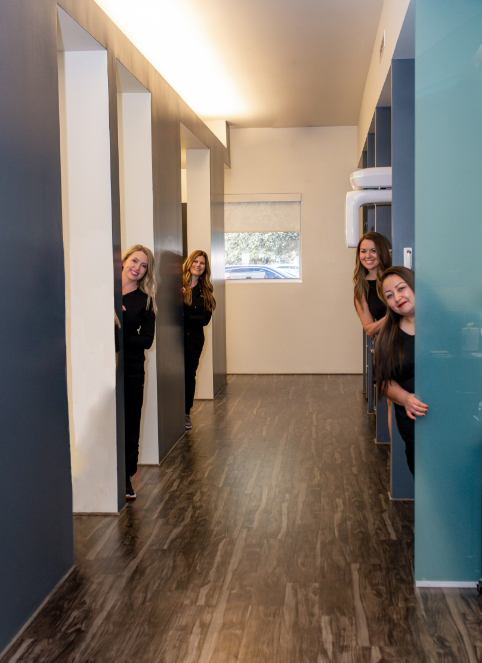 Our team members couldn't be happier to see you choose Dr. Hong for all your oral health needs. Not only are they highly dedicated to bringing you the most comfortable care possible, but they will always listen to your dental concerns, make sure you're informed on treatment plans, and break down your costs and financing in a way you can understand. Without them, Dr. Hong's smile studio wouldn't be where it is today. Feel free to read a bit more about them in their brief team bios below!
Karen, Co-Owner & Founder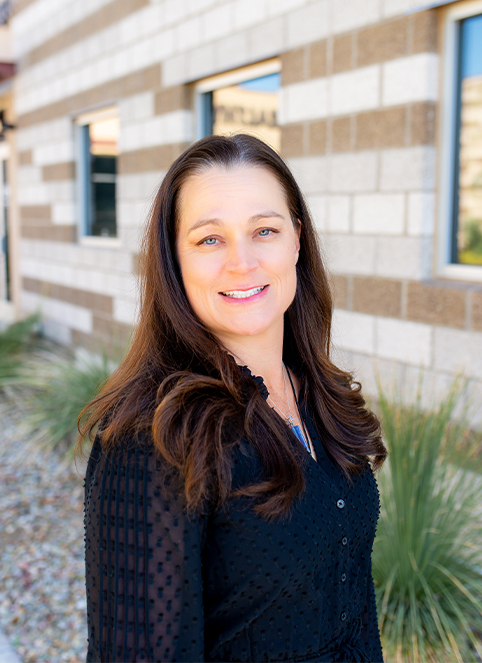 Married to Dr. Hong since 2002, together they dreamt of and built Joshua Hong DDS. Her degree is in business from the W.P. Carey School of Business at Arizona State University. She is somewhat of a unicorn around the smile studio now, as she is busy supporting the growth and development of four amazing children and managing a bustling home environment. She energetically supports the dental office from behind the scenes. Some of the things she likes to do for fun are traveling, hiking, biking, yoga, cooking, spending time with family and friends, reading, and learning. Like Dr. Hong, she is a forever student of life.
April, Smile Consultant/
Registered Dental Assistant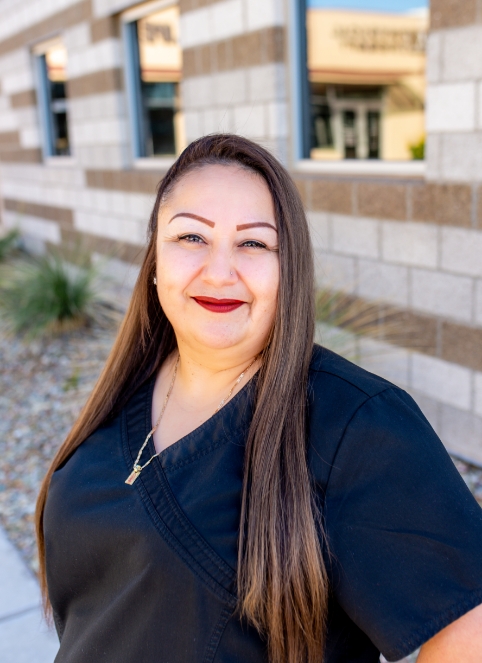 April has worked on both the clinical and administrative sides of dentistry for more than 14 years. Her favorite part of her job is always being able to make someone smile – she knows that a smile can really go a long way in a person's life! When April isn't working, she loves spending time with her husband Steve and their five children – Eric, Alexis, J.J., Lorenzo, and Lilyana. They all enjoy outdoor activities, including camping, fishing, hiking, and having cookouts. They also have a cat named Precious Rose and a dog named Ghostface.
Beth, Smile Consultant/
Registered Dental Hygienist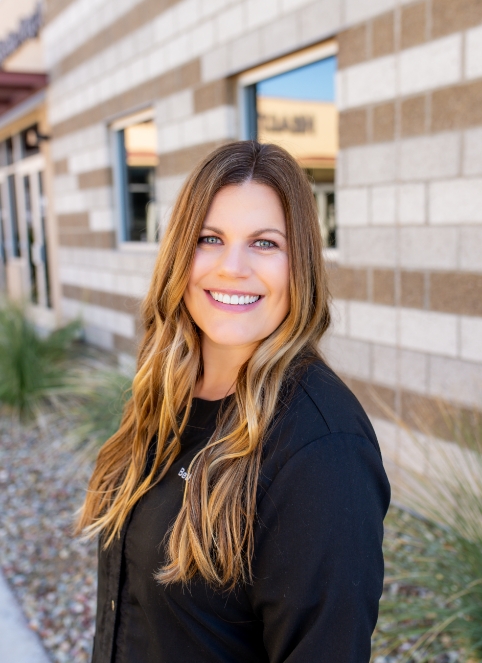 An Arizona native who has lived in Phoenix's West Valley her entire life, Beth worked in oral surgery for almost a decade before going back to school and becoming a dental hygienist. Teeth have always been her passion, and she loves nothing more than educating her clients about their smiles' health and helping them look and feel their best! Outside of work, Beth is married and has a daughter and a son.
Katie, Smile Consultant/
Registered Dental Hygienist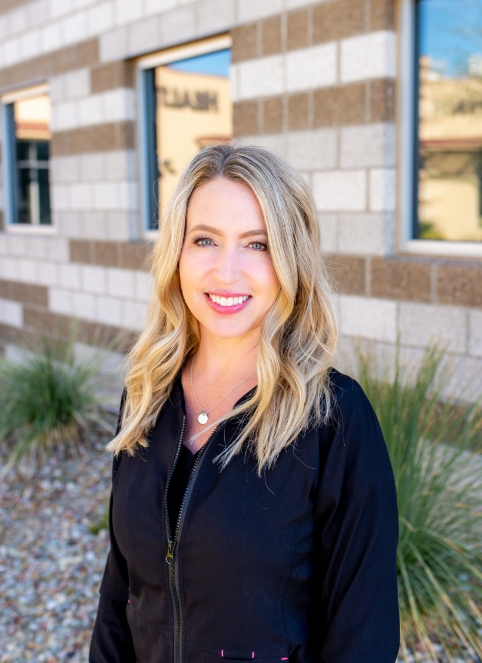 Katie has two whole decades of experience as a dental hygienist, and she earned her degree at Parkland College in Champaign, IL. She has also completed additional training in dental anesthesia and dental laser therapy. After Katie's husband accepted a job in the Phoenix area in 2016, he, Katie, and their two children jumped at the opportunity to relocate from the chilly suburbs of Chicago where she grew up, and she joined our dental office soon after. She hasn't missed the cold weather since! When she's not at work, she enjoys cooking, reading, and spending time in the year-round sunshine.
Kelly, Smile Consultant/
Business Director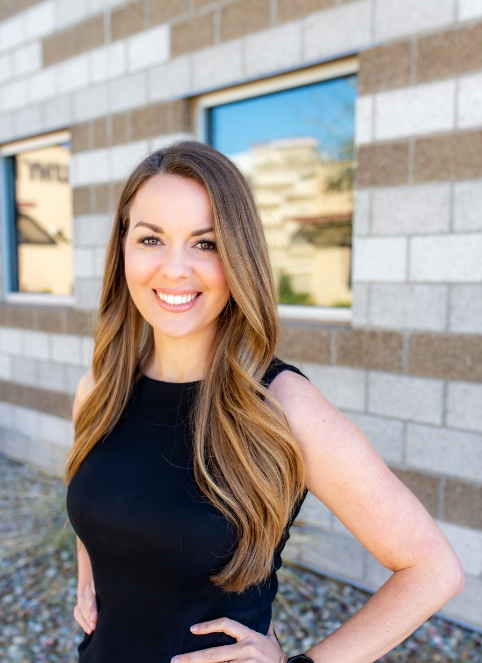 At the tender age of 13, Kelly knew she had to enter the world of dentistry after seeing what a huge impact a smile can have on someone's life. She's been working in the dental field since 2003, and she has never regretted her decision! Giving her clients beautiful, healthy smiles is an incredibly rewarding experience. Away from work, Kelly is married to her best friend, Ryan, and they have two sons. Together, they love enjoying everything the great outdoors has to offer, from hiking and camping to walking the dog! In her free time, Kelly can usually be found on the sidelines cheering on her boys' football teams.