Dentures – Goodyear, AZ
Get the Gaps in Your Smile Filled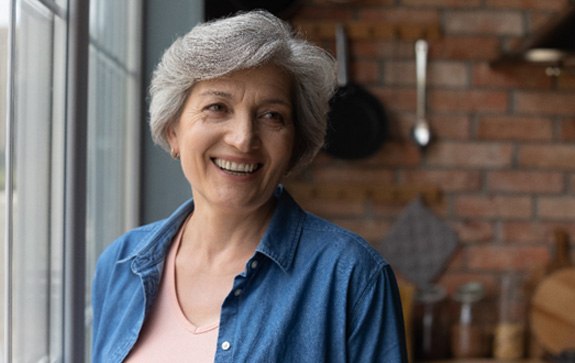 When you suffer from tooth loss, it's easy to feel down in the dumps. After all, the condition harms both your looks and your oral health. It'll inevitably lower your quality of life if left unaddressed. Still, you don't have to let missing teeth get the better of you. Dentures can quickly and effectively restore your full smile! At Dr. Hong's office, these prosthetics will make your grin gorgeous again. To learn their features, just keep reading or book a consultation with us.
Who is a Good Candidate for Dentures?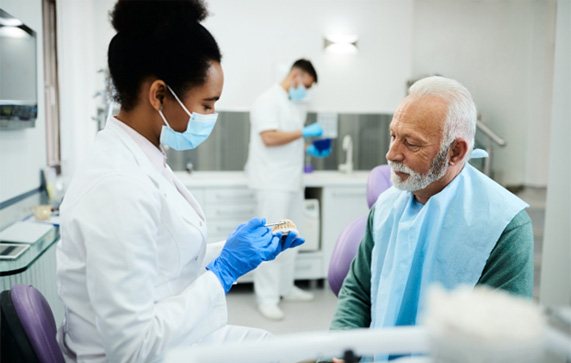 As you'd expect, ideal denture candidates feel the effects of missing teeth. They will, for instance, feel too embarrassed to smile in front of others. Similarly, these prospects often struggle to eat or even speak properly.
Even so, the best way to confirm candidacy is by seeing Dr. Hong in person. He'll assess your oral health to see if dentures suit you. If he approves, he and the rest of our team will draft a treatment plan tailored to your needs.
All that said, not every patient who's missing teeth may want dentures. Another procedure – a dental bridge, perhaps - could be better for those lacking only a tooth or two.
Types of Dentures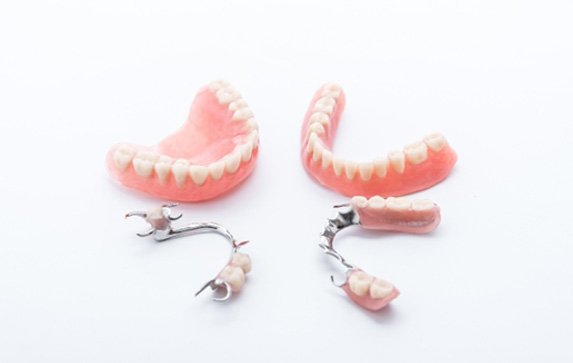 As part of the consultation, Dr. Hong will help you learn how denture treatment works. In particular, he'll see which kind of denture best meets your needs. You can thus expect him to suggest one of the three types below:
Partial Dentures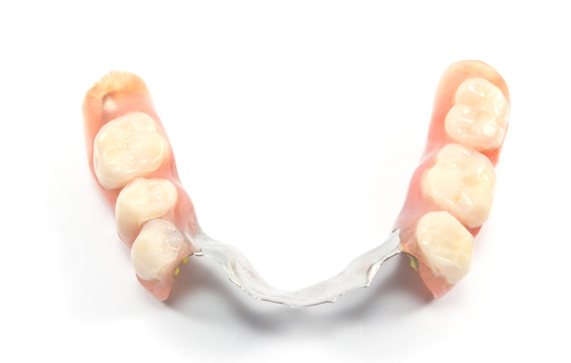 A partial denture only replaces a few pearly whites. Given that fact, it clasps onto surrounding teeth to secure itself. Some of your chompers must thus be shaped to handle this restoration.
All partial dentures consist of artificial teeth and acrylic, gum-colored bases. Due to filling tooth gaps, they help prevent other teeth from tilting.
Full Dentures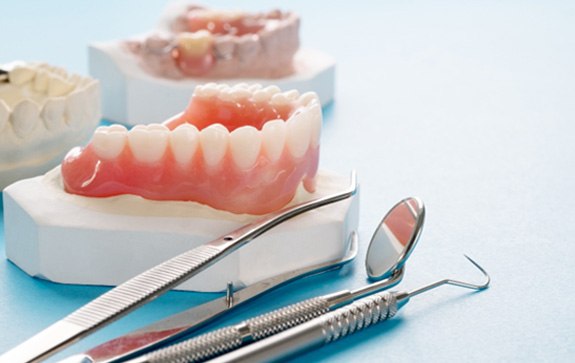 A full denture, per its name, replaces an entire arch of teeth. Unlike a partial one, it stays in place with natural suction instead of clasps.
The components of full dentures don't differ much from partials. They, too, include gum-colored bases. However, a full denture is known for sitting snugly on the gums.
Implant Dentures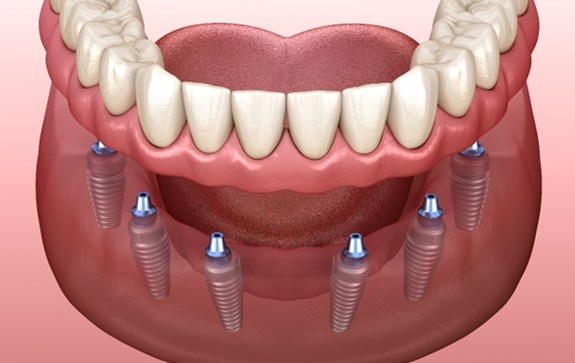 If you'd prefer a more stable and permanent option, you should consider implant dentures.
In contrast to other types, implant dentures attach to dental implants — posts surgically placed into the jawbone. These implant posts slowly fuse with your jaw, working to maintain its bone tissue. As such, they're permanent, don't slip, and keep your jawbone strong.
The Benefits of Dentures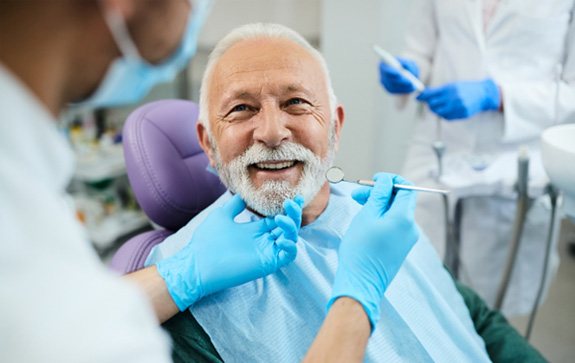 Should you get dentures, you'd receive a great many benefits. The most common of these are:
Lifelike Results – Today's dentures look very natural due to advanced technology. Therefore, they'll make your smile look beautiful and blend with it seamlessly.
A Confident Attitude – By filling your smile gaps and filling in your cheeks, dentures help you feel confident in your looks.
Easier Eating – Dentures act as substitute teeth, so they'll help you chew and eat food more easily.
Long-Lasting Effects – If you give them proper care, dentures can last for many years at a time.